Acoustical Net is constructed from a series of flat and interlocking precision-cut louvers, designed to rest on top of modular wall systems or to be suspended from ceilings. Open cell construction allows sprinkler placement, airflow, natural light penetration and artificial lighting integration.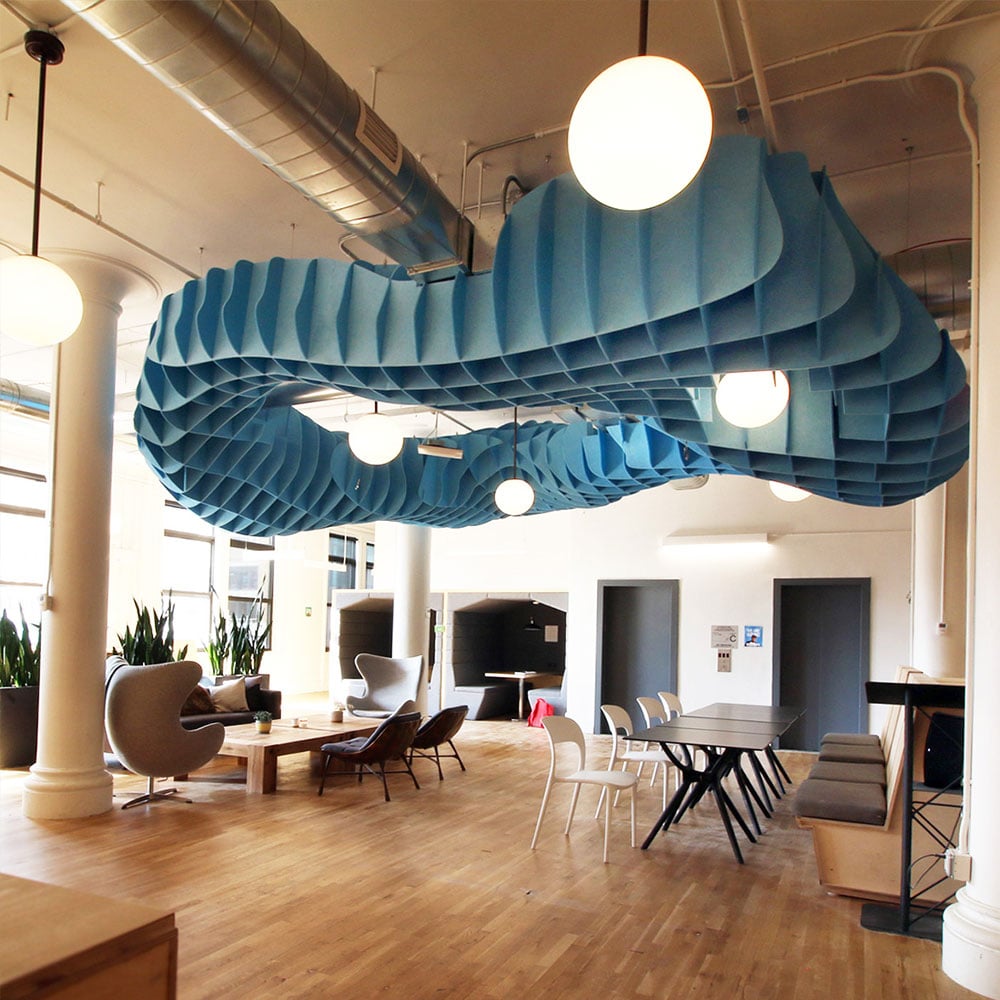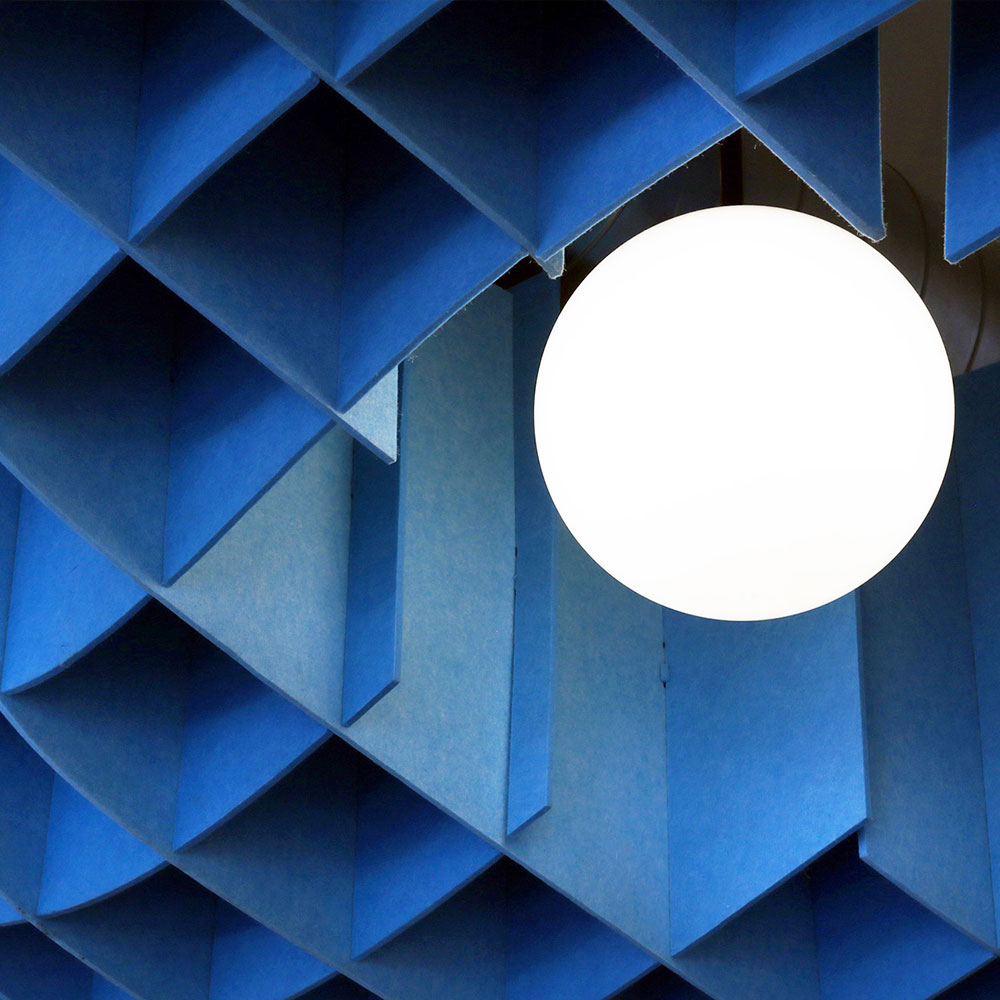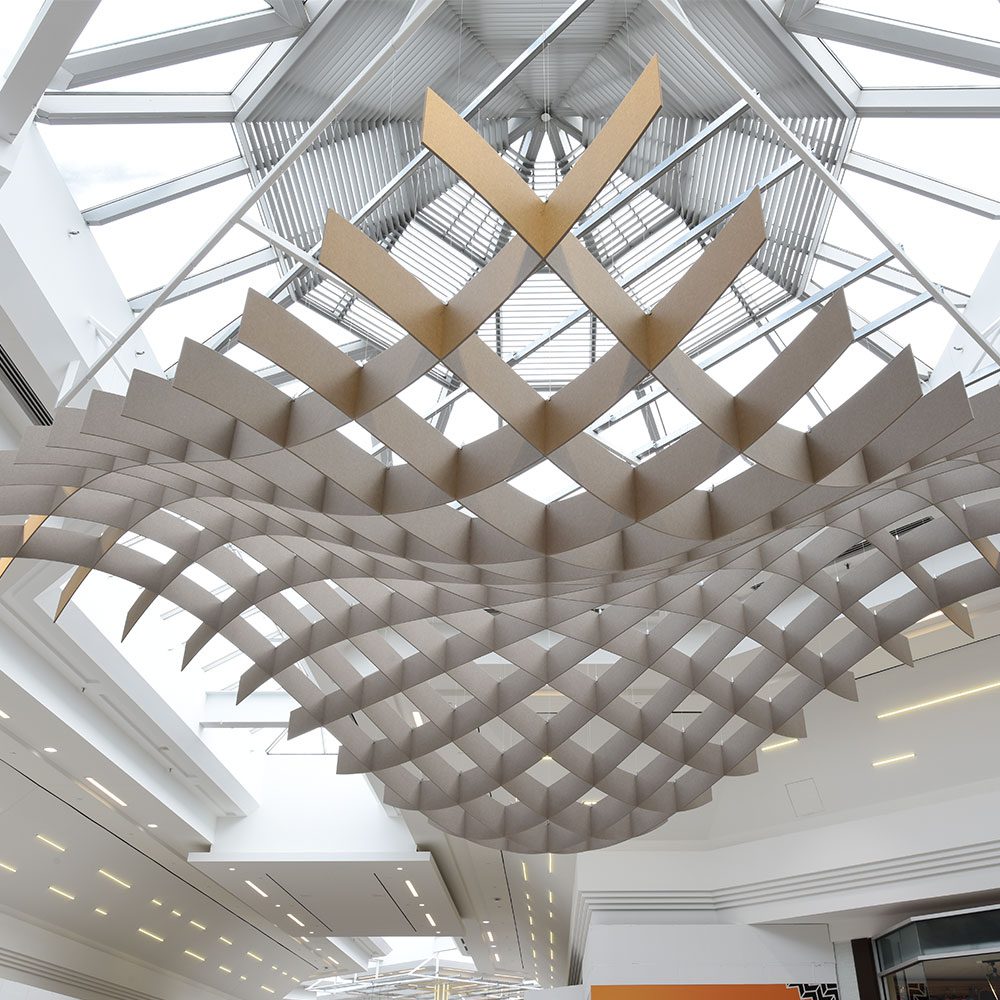 Environmentally friendly material is shaped to communicate a contemporary design language in different complexity levels and dimensions, creating a unique spatial experience while ensuring acoustical control and comfort.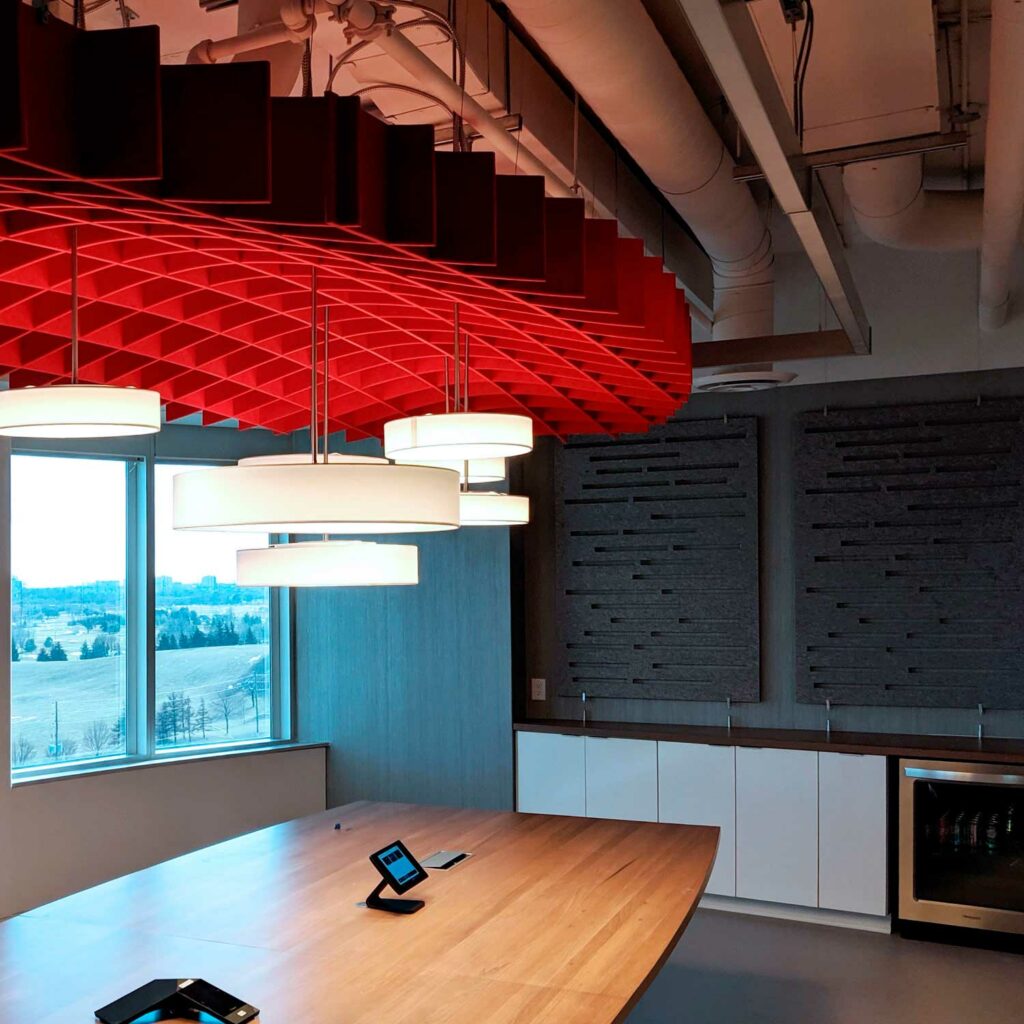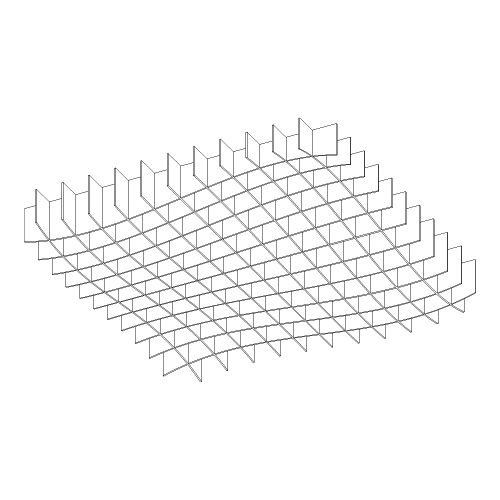 Rulla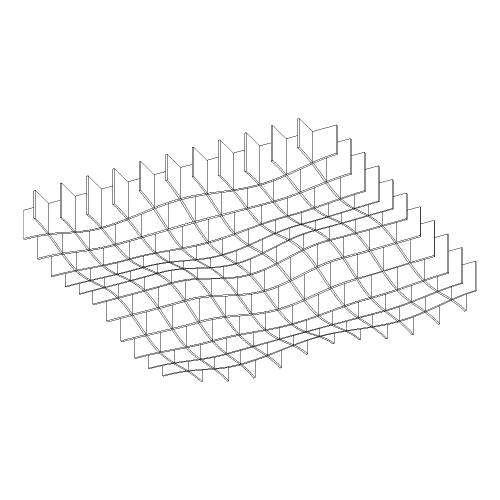 Krome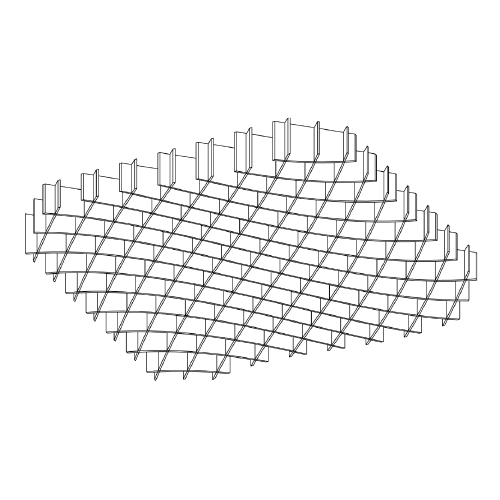 Golf
Sound Absorption Performance
Sound absorption performance depends on mounting/installation conditions, material thickness, pattern & style.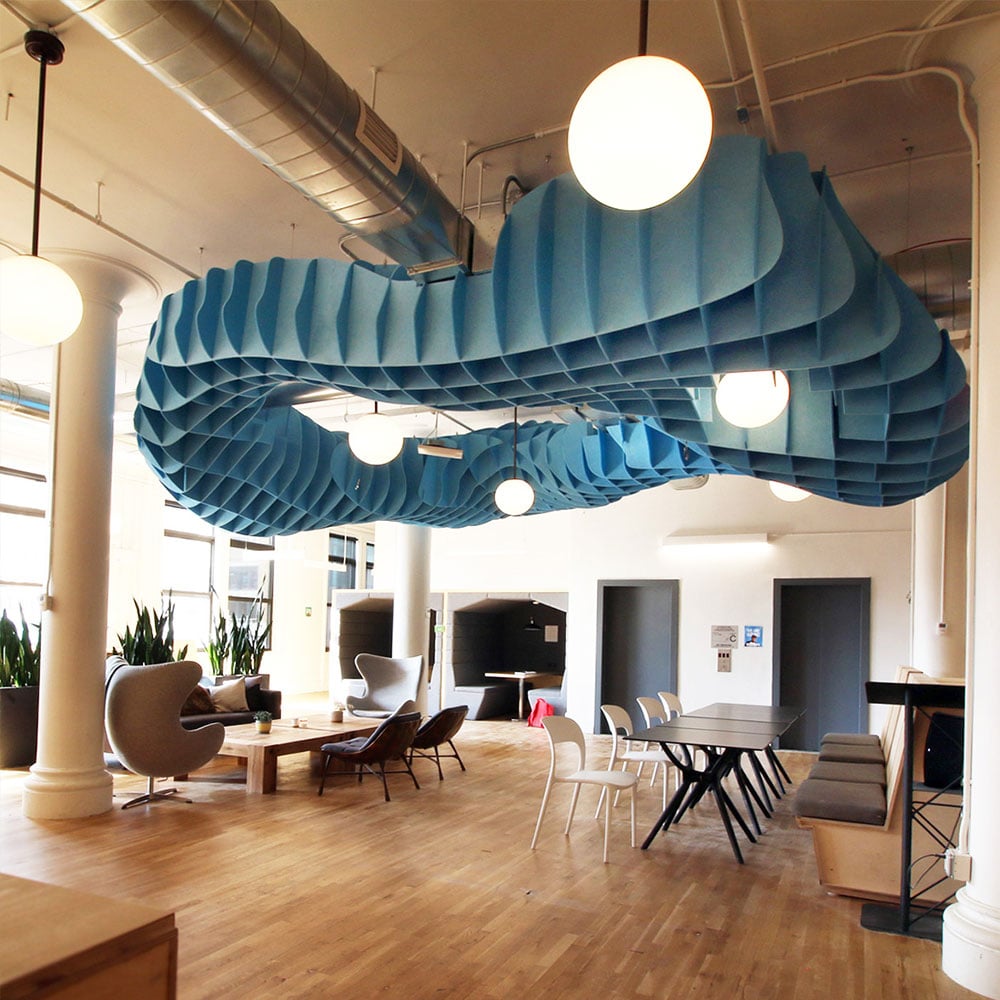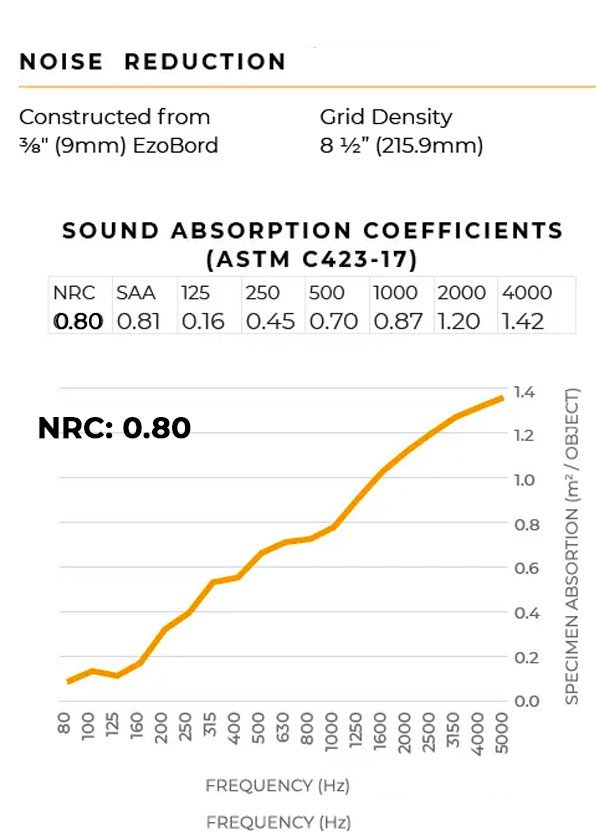 Specifications
Available in 30 standard colors
Superior sound absorption characteristics (NRC: 0.80, SAA: 0.81, ASTM C423, 9mm material thickness)
70% open cell structure, allows lighting, airflow and sprinkler distribution
T-Bar Compatibility allows fast and easy installation
Made from 100% polyester, approximately 50% of which is recycled water/soda bottles
Manufactured without use of formaldehydes, adhesives or other bonding agents
No volatile organic compounds (VOCs)
Flame spread and smoke development test data available: ASTM E84 (Class A or Class 1) CAN/ULC S102 (FSR:20, SDC:325), EN ISO 13501-1 (b-s1, d0). EN ISO 11925-2 and EN 13823 compliant
ACOUSTICAL NET
LENGTH   
   WIDTH     
HEIGHT    
THICKNESS
SUSPENSION POINTS
96″ (2438mm)
96″ (2438mm)
10″ (254mm)
3/8″ (9mm)
6
96″ (2438mm)
120″ (3048mm)
10″ (254mm)
3/8″ (9mm)
8
120″ (3048mm)
120″ (3048mm)
10″ (254mm)
3/8″ (9mm)
9
120″ (3048mm)
144″ (3658mm)
10″ (254mm)
3/8″ (9mm)
10
Please note that all dimensions are nominal, supplier reserves the right to adjust sizing without prior notification.
This is a portion of the complete set of dimensions, to get the full list, please download Acoustical Net Brochure.
To get the complete set of dimensions please download Acoustical Net Brochure.
Customizable Parameters
Geometric Properties: Length,  width and shape
Color: Available options below
Pattern: Custom patterns are available
Digital Print: Custom graphics and textures can be printed
Specific product files
 Specific product design files
Installation files