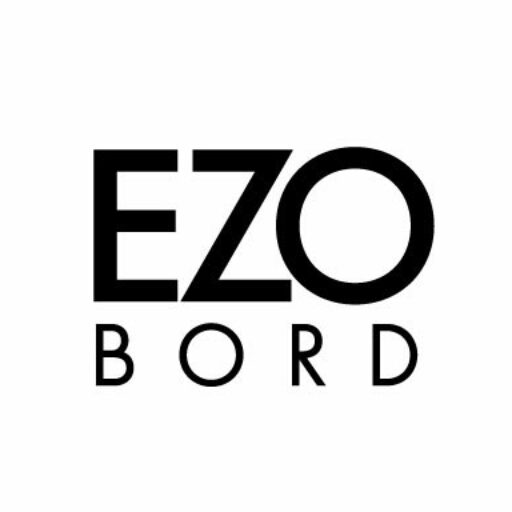 EzoBord is the robust, highly versatile, recycled base material for Ezo Bord acoustic ceilling products, acoustic lightining products, acoustic wall panels and acoustic room dividers.
EzoBord allows for endless possibilities of custom made design driven acoustical solutions and we manufacture EzoBord products to any design concept.
EzoBord is available in 15 colors in 3/8″ (9mm) thickness and 15 colors in standard 1/2″ (12mm) thickness.
3/4″ (18mm) and 1″ (25mm) thicknesses are also available in all standard colors upon request.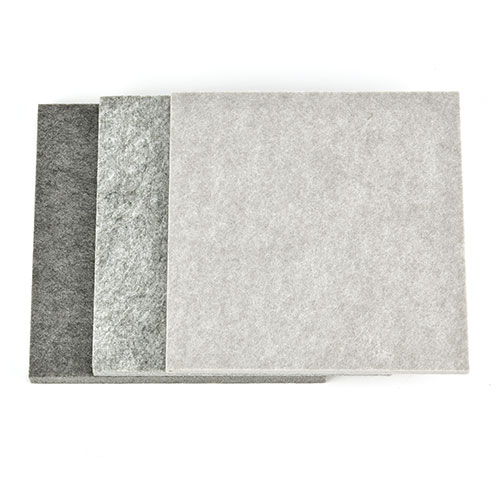 3/8″(9 mm)
1/2″(12 mm)
Composition
100% Polyester
100% Polyester
Weight
8.5 lbs (3.85 kg) (+/-5%)
16 lbs (7.25 kg) (+/-5%)
Dimensions
48" (1219mm) x 96" (2439mm) x
.375"(9mm) (+/- 1mm)
48" (1219mm) x 108" (2743mm) x
.5"(12mm) (+/- 1mm)
Fire Testing
ASTM E-84 Class A
CAN/ULC-S102
EN 13501-1: 2007
ASTM E-84 Class A
CAN/ULC-S102
EN 13501-1: 2007
Environment
Min 50% +/- recycled PET, 100%
recyclable, formaldehyde free
Min 50% +/- recycled PET, 100%
recyclable, formaldehyde free
Acoustics
NRC 0.30-0.75 (subject to mounting conditions)
NRC 0.40-0.85 (subject to mounting conditions)
3/8" (9 mm)
Composition
100% Polyester
Weight
8.5 lbs (3.85 kg) (+/-5%)
Dimensions
48" (1219mm) x 96" (2439mm) x
.375"(9mm) (+/- 1mm)
Fire Testing
ASTM E-84 Class A
CAN/ULC-S102
EN 13501-1: 2007
Environment
Min 50% +/- recycled PET, 100%
recyclable, formaldehyde free
Acoustics
NRC 0.30-0.75 (subject to mounting conditions)
1/2" (12mm)
Composition
100% Polyester
Weight
16 lbs (7.25 kg) (+/-5%)
Dimensions
48" (1219mm) x 108" (2743mm) x
.5"(12mm) (+/- 1mm)
Fire Testing
ASTM E-84 Class A
CAN/ULC-S102
EN 13501-1: 2007
Environment
Min 50% +/- recycled PET, 100%
recyclable, formaldehyde free
Acoustics
NRC 0.40-0.85 (subject to mounting conditions)