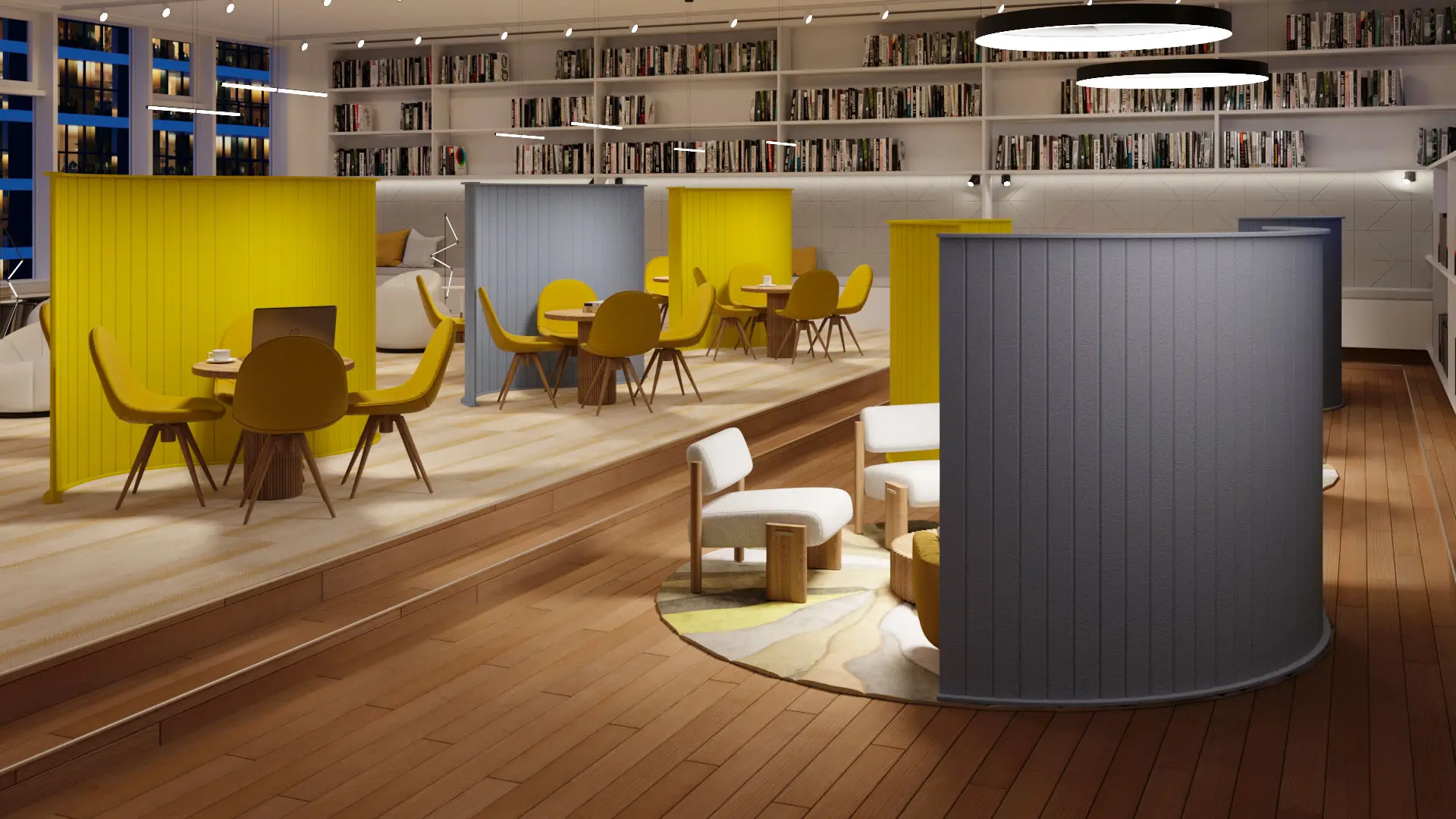 Kayra Curved Screens are a simple but elegant way to divide and soundproof open plan spaces.
Available in a range of finishes and in a full curve or wave shape, they work in any interior.
Multiple Kayra Screens can infinitely connect together to make a wide variety of shapes and sizes that create custom acoustical meeting spaces!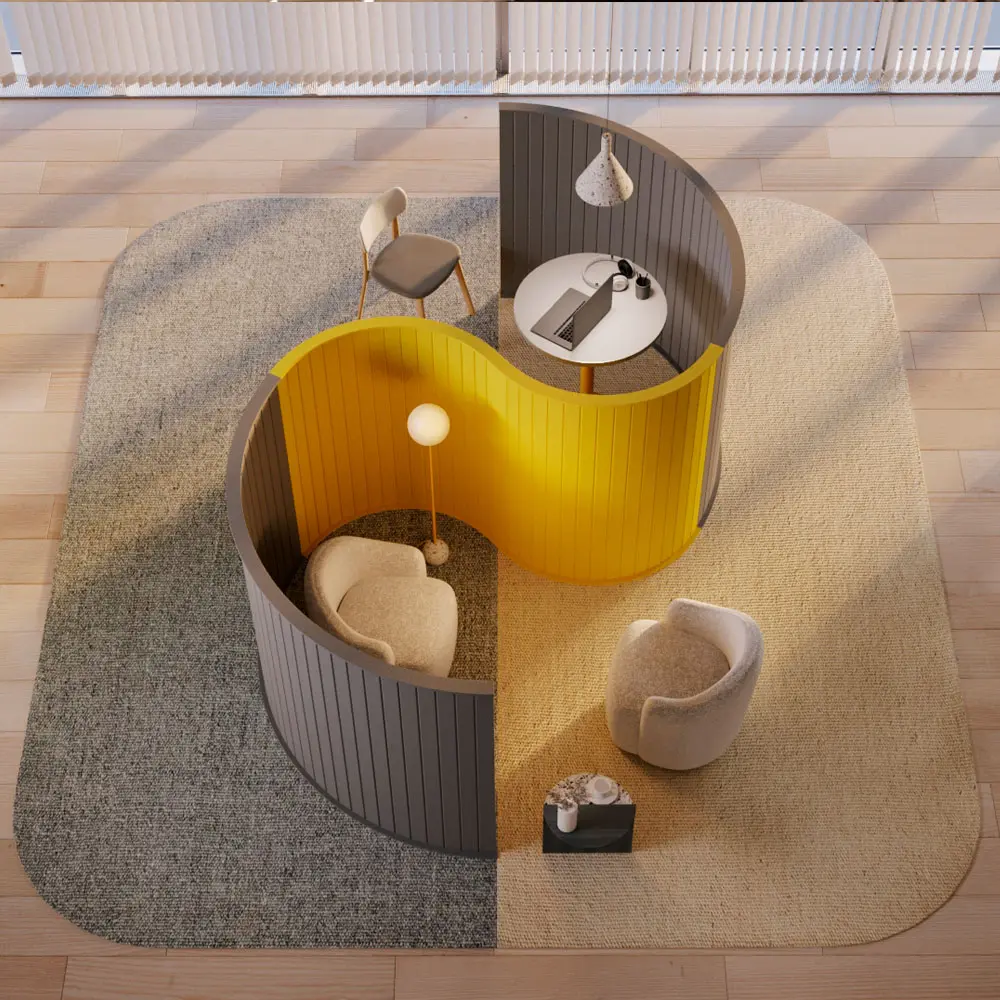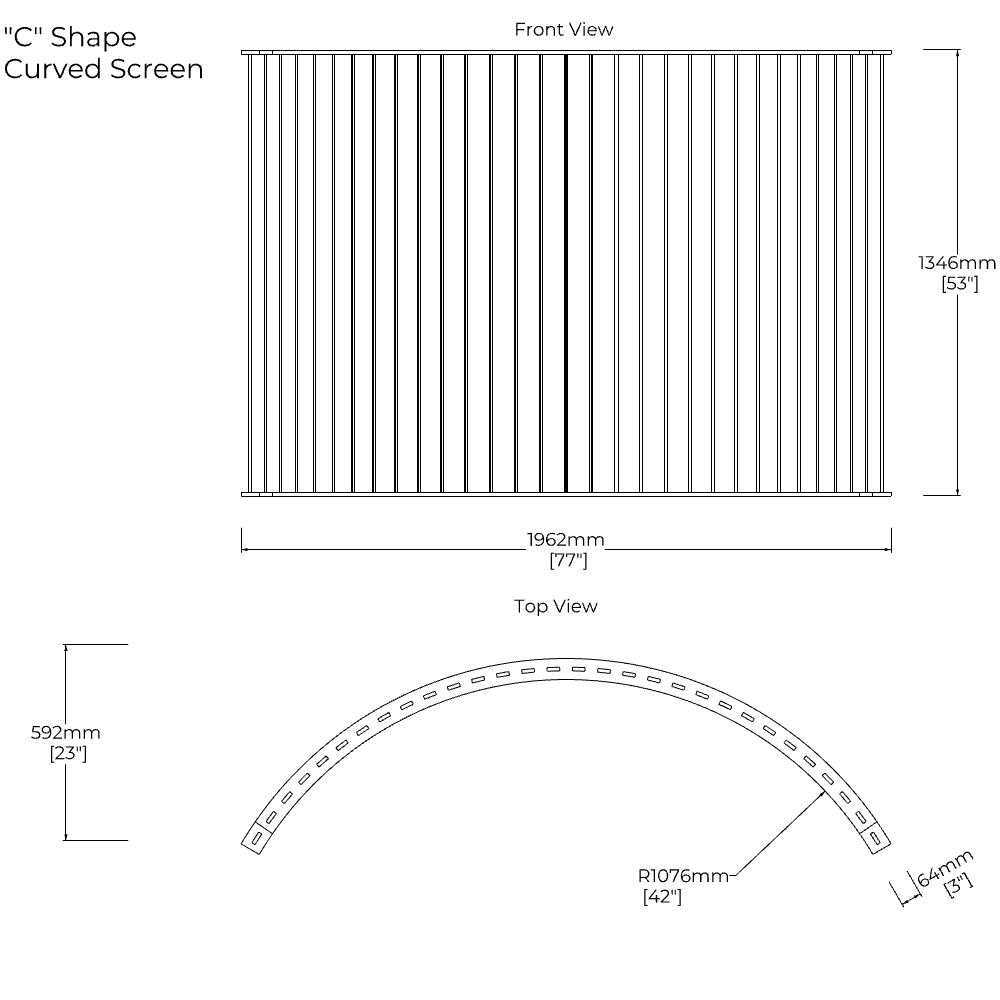 C-Shape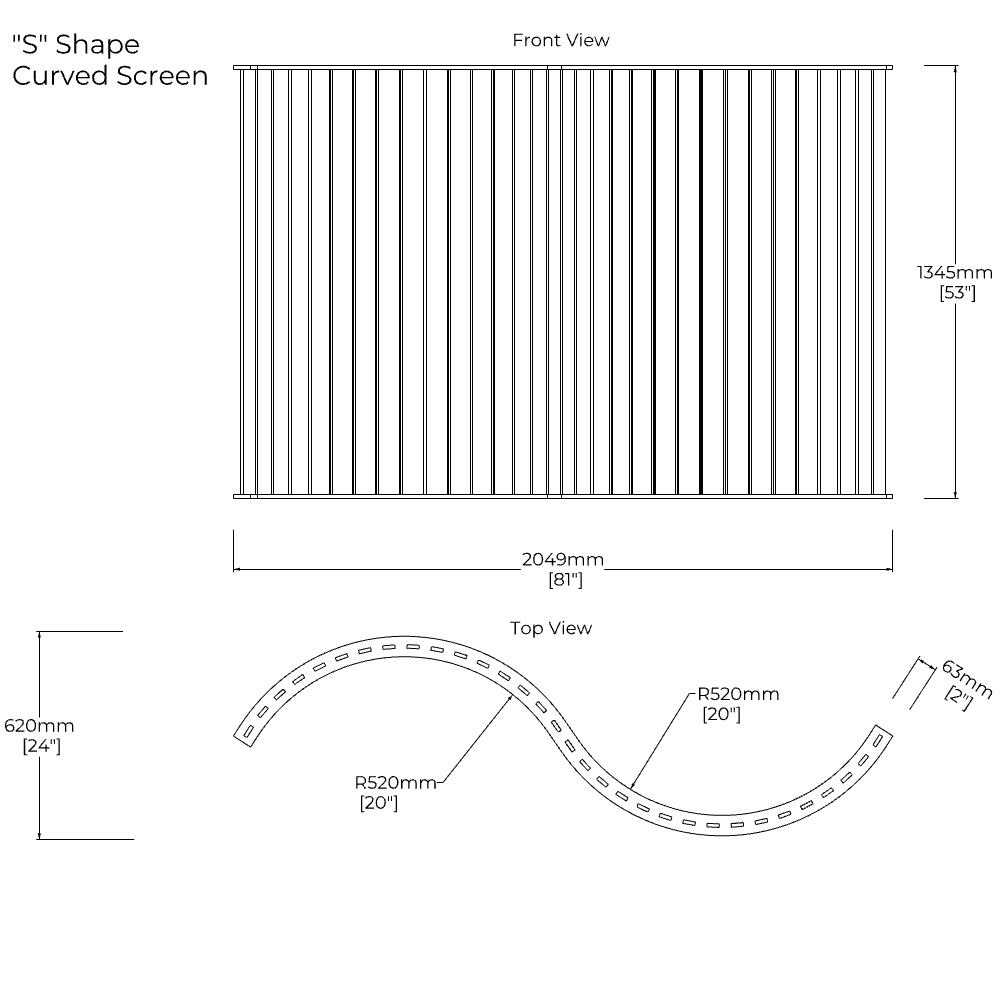 S-Shape
Sound Absorption Performance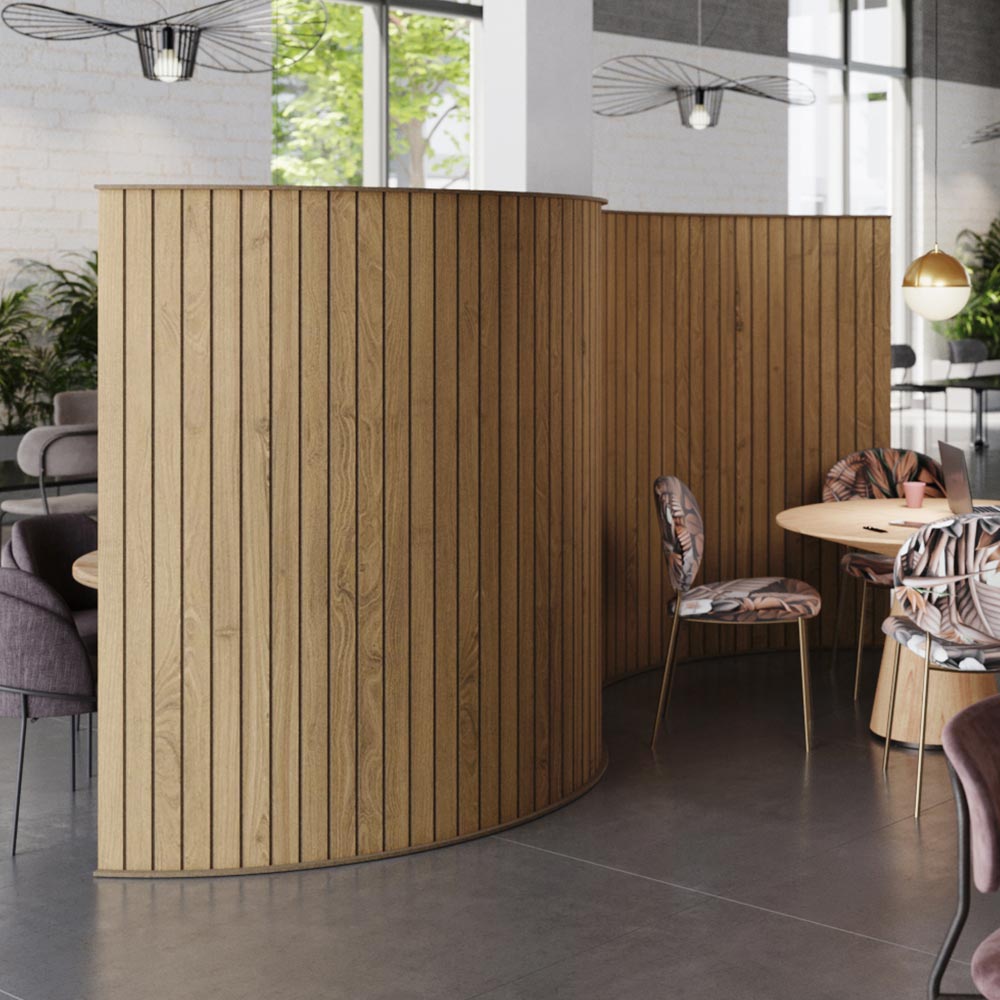 Sound absorption performance depends on mounting/installation conditions, material thickness, pattern & style.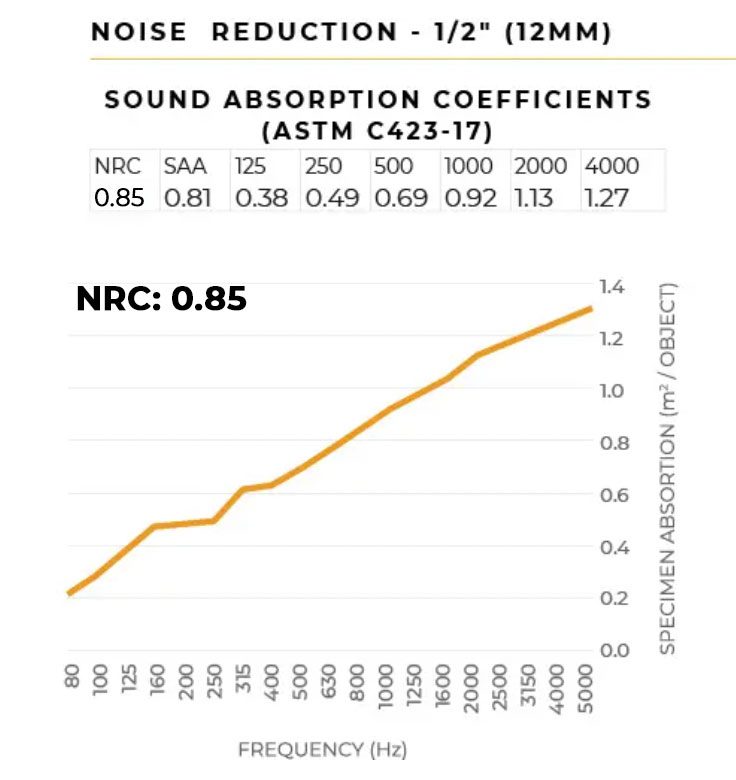 Dimensions
| | | | | |
| --- | --- | --- | --- | --- |
| PRODUCT | DEPTH | WIDTH | HEIGH | THICKNESS |
| C-Shape | 23" (584mm) | 77" (1955mm) | 53" (1346mm) | 1/2" (12mm) |
| S-Shape | 25" (609mm) | 81" (2057mm) | 53" (1346mm) | 1/2" (12mm) |
| C-Shape | 23" (584mm) | 77" (1955mm) | 73" (1850mm) | 1/2" (12mm) |
| S-Shape | 25" (609mm) | 81" (2057mm)  | 73" (1850mm) | 1/2" (12mm) |