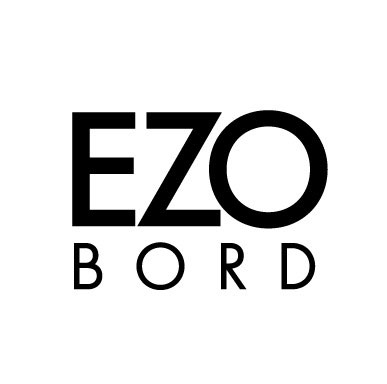 ezobord
Ezobord panels are made from 100% PET fibre of which +/- 50% is derived from recycled plastic water bottles ( 3/8″ (9mm) | ± 166 PET Bottles – 1/2″ (12mm) | ± 318 PET Bottles)
The production of Ezobord is a remarkably clean process utilizing needle punch technology and entirely eco friendly resulting in low energy use, no emissions, no off gassing or VOC's, no waste water and does not require the use of any adhesives.
All scrap material is 100% recyclable and is put back into the manufacturing process to create new fibre. There is virtually no waste in producing an Ezobord panel.
WHAT IS ezobord?
Is a highly energy efficient material. Although its raw materials are derived from crude oil and natural gas, it has a very favorable sustainability profile compared to glass, aluminum and other materials.
EzoBord panels are made from 100% PET  fiber, which contains +/- 50% recycled fibers from plastic water bottles.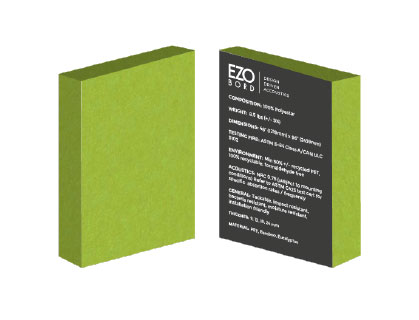 EzoBord Material:
( 3/8″ (9mm) | ± 166 PET Bottles
1/2″ (12mm) | ± 318 PET Bottles