A velvety yellow with hints of red, it transports the sun energy into our working bubbles, to caress and embrace our faces in the morning. A beacon of light, it brightens up a gloomy day and stimulates the senses with hope and optimism.
PRODUCT: EzoBord 9MM
Compatible with EzoFelt
COMPOSITION
100% Polyester
strong>WEIGHT
8.5lbs (3.85kg) (±5%)
DIMENSIONS
48′′ (1219mm) x 96′′ (2439mm) x .375′′ (9mm) (±1mm)
FIRE TESTING
• North America:
- ASTM E-84 Class A
- CAN ULC S102-10
• Europe and UK:
- EN13501-1: 2007
ENVIRONMENT
Min. 50% ± of recycled PET, 100% Recyclable, formaldehyde free.
ACOUSTICS
NRC 0.30 to 0.75 (subject to mounting conditions)
GENERAL
Tackable, impact resistant, bacteria resistant, moisture resistant, installation friendly.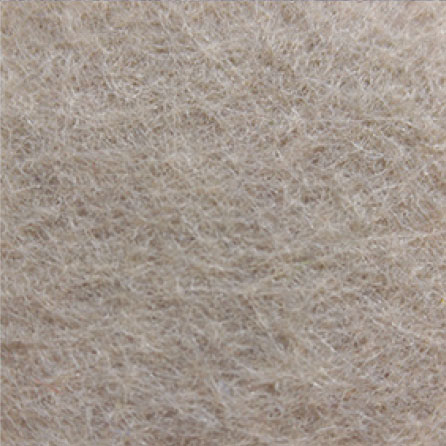 Desert Sand
DS10