Rail lit can be specified in various lengths
Ranging from 2′ (609.6mm) to 8′ (2438.4mm) Three heights 8″ (203.2mm),12″ (304.8mm) and 16″(406.4mm) giving you the possibility to create unique baffle arrays.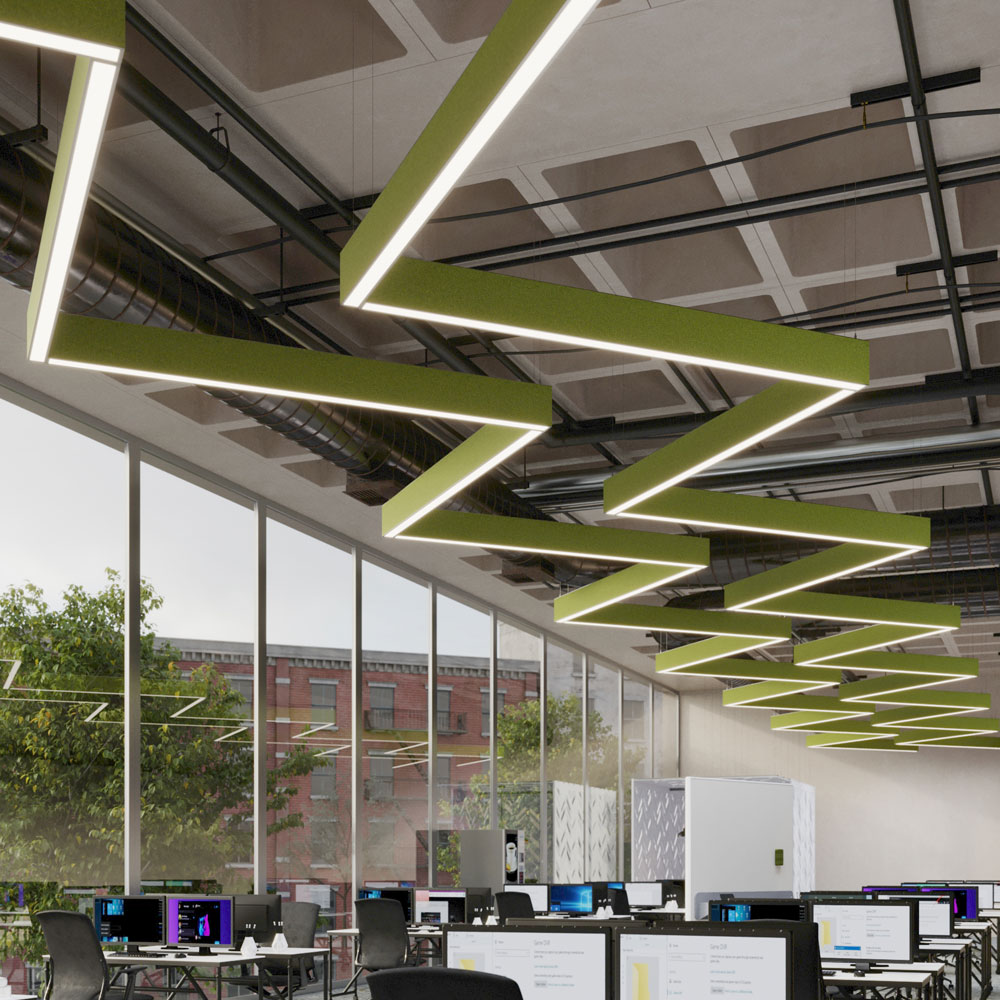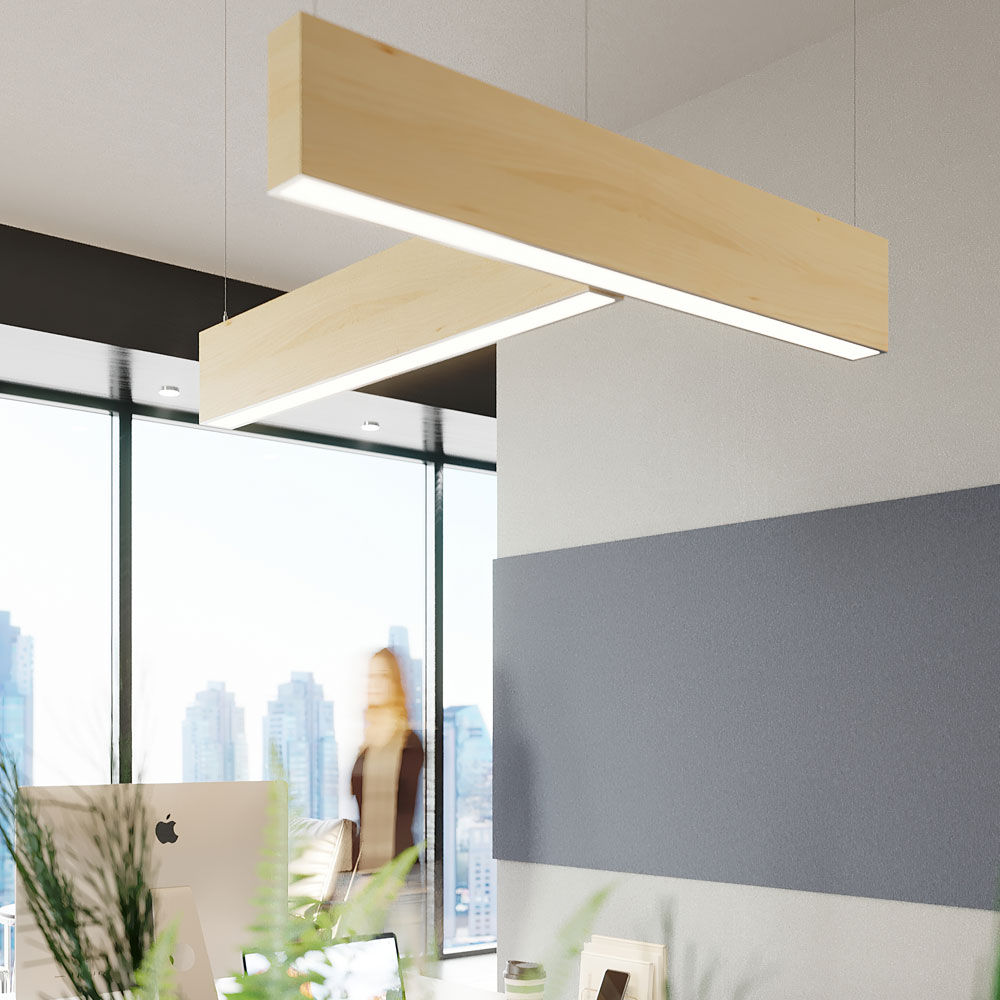 Rail Lit comes with a variety of woodgrain colors and can be mixed with our classic Baffle Systems ( "Vesi" and "Veldi").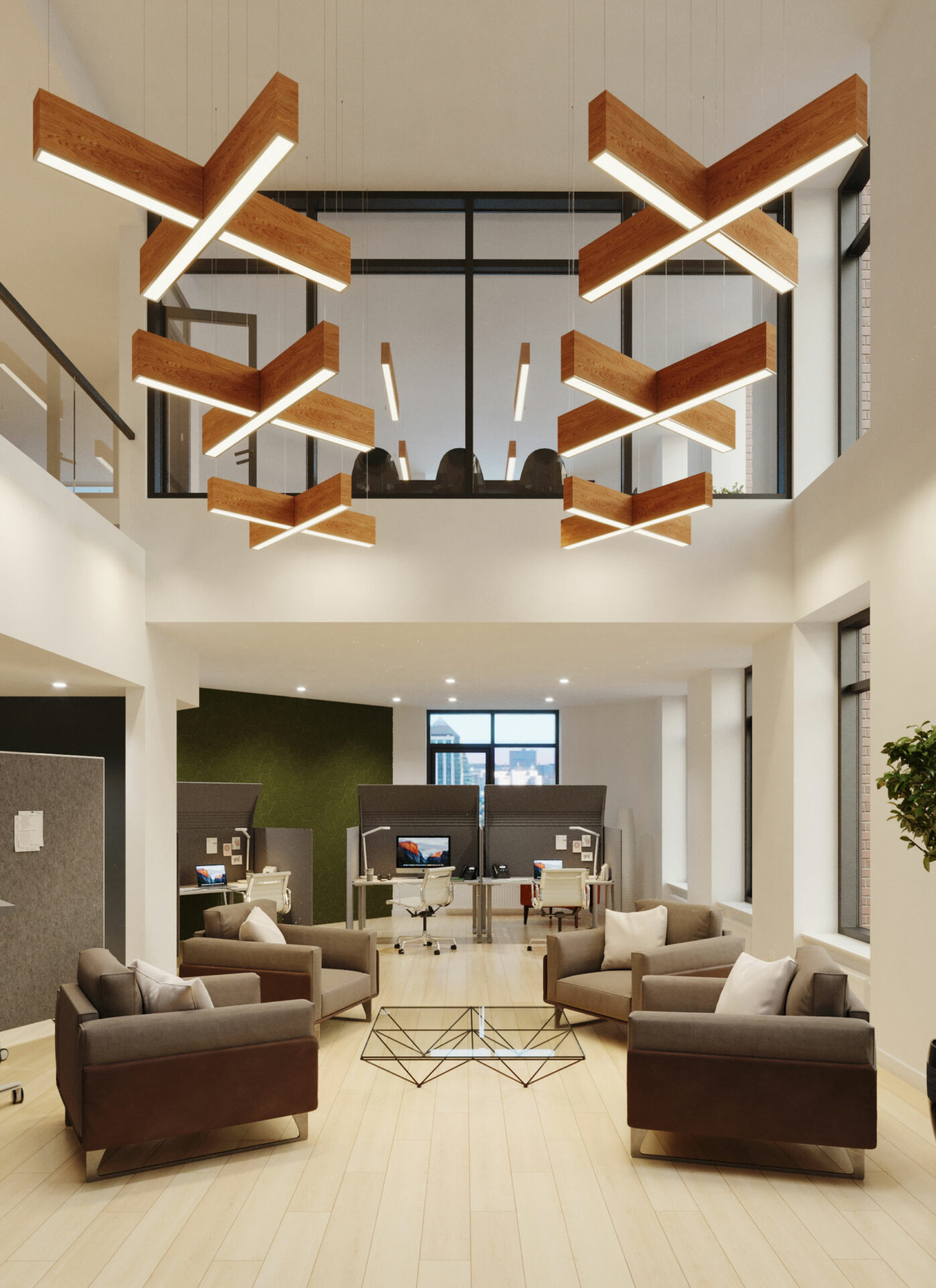 Rail Lit Installation Ideas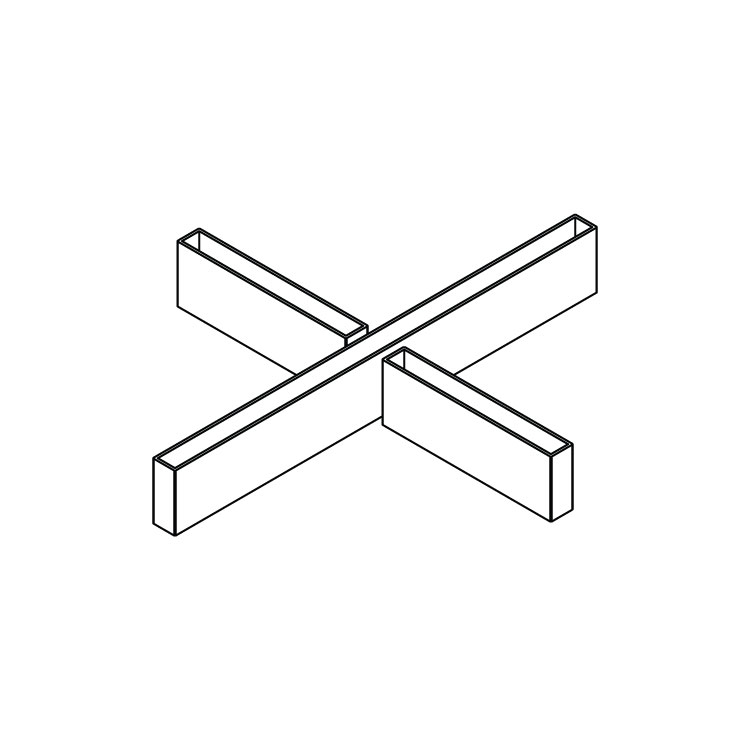 Cross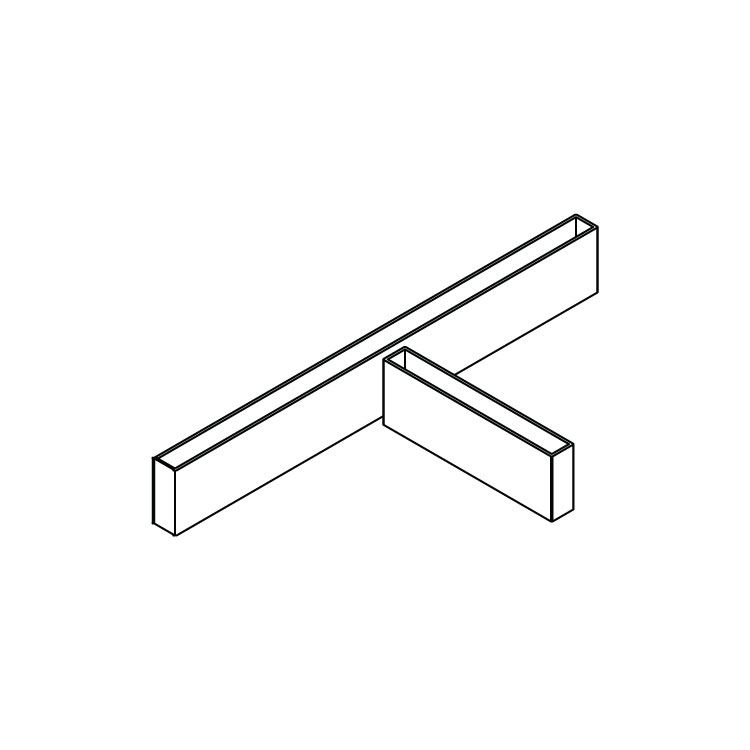 t-shape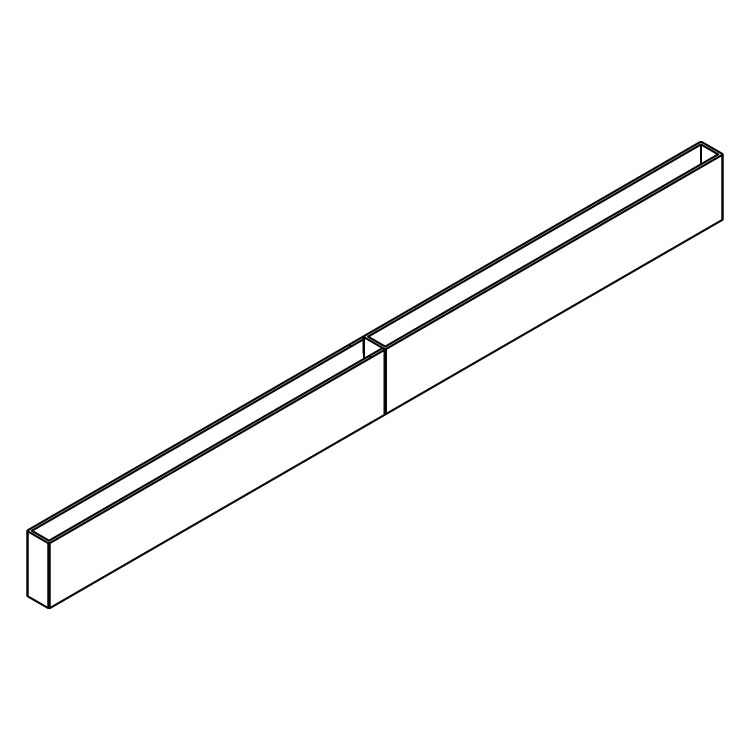 Aligned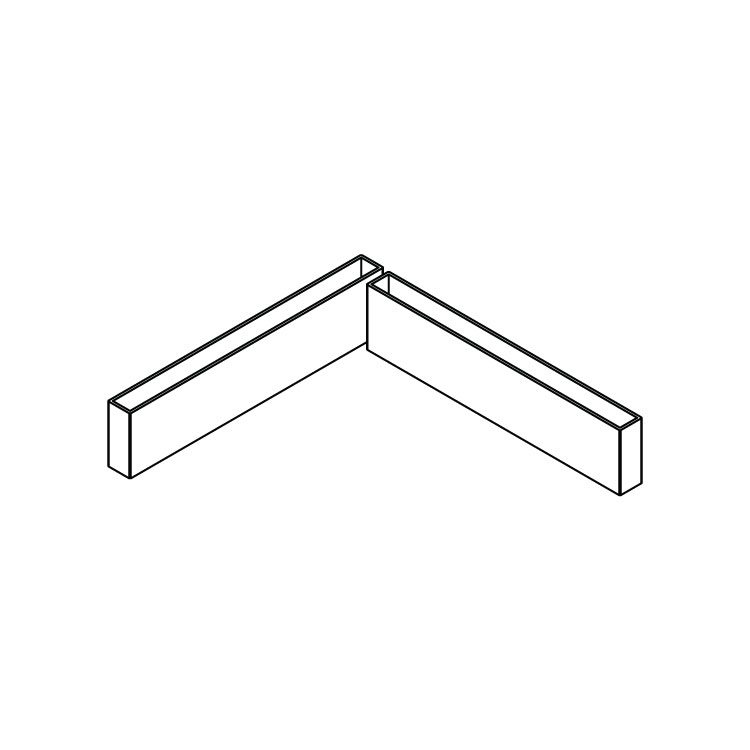 Corner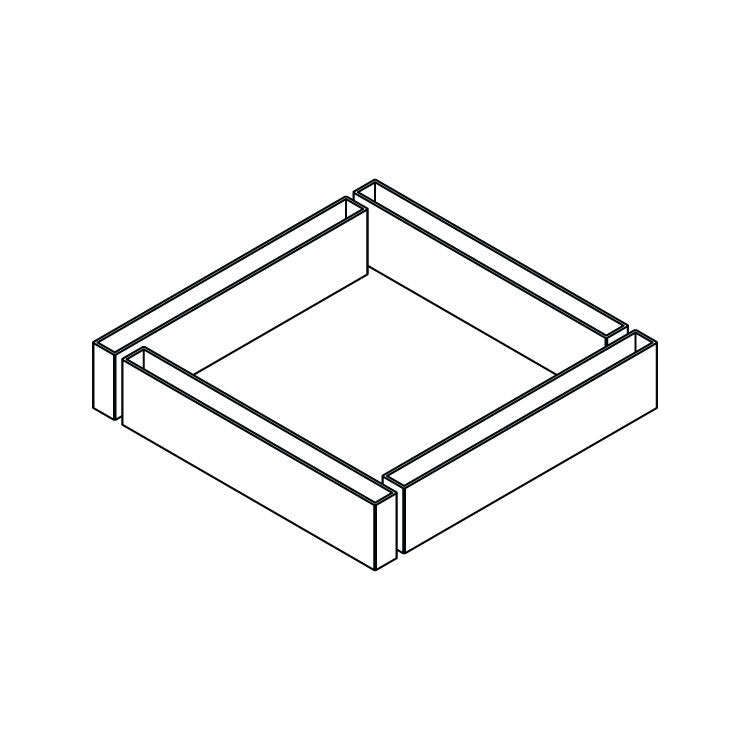 Square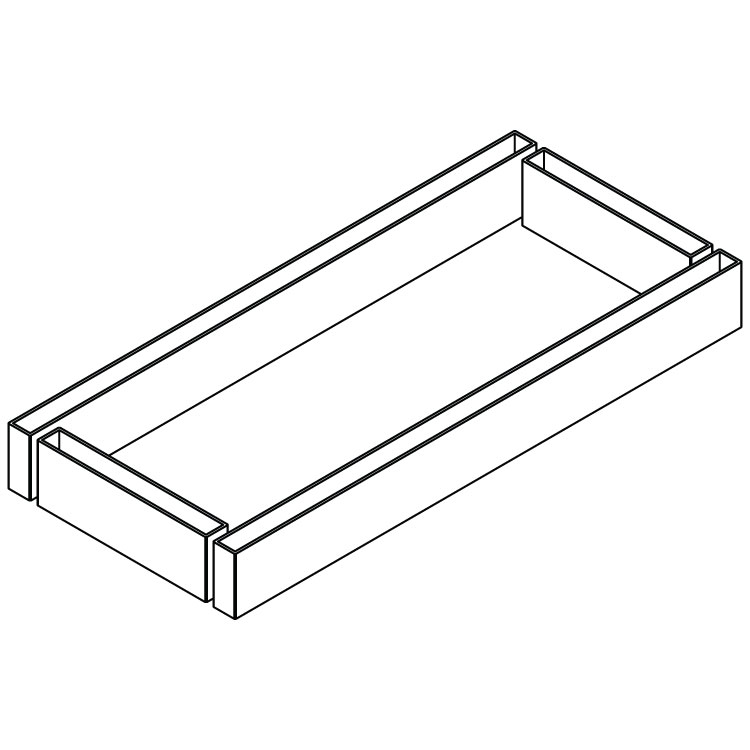 Rectangular
Sound Absorption Performance
Sound absorption performance depends on mounting/installation conditions, material thickness, pattern & style.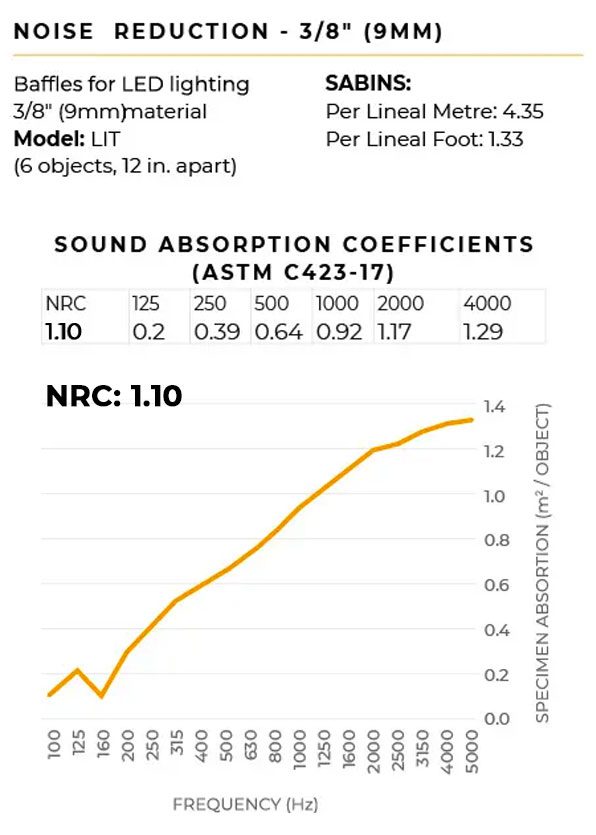 Specifications
Drivers
Our partner, Metalumen offers 0-10V dimming as a standard on our entire LED product offering. Dimming range is 1%-100%. Power factor is > 90%. Class 2 rating. Drivers are integral.
Housing
Rigid extruded aluminum body, 2.0mm (0.08″) nominal wall thickness. Aluminum end caps.
Optical System
Metalumen luminaries are designed to utilize leading edge LED technology combined with luminary optimized reflectors and our custom diffusers, resulting in industry leading optical performance.

CRI
83+ for 3500K, 80 minimum for all CCTs in standard configurations.
Lumen Maintenance
Minimum 50,000h with TM-21 lumen maintenance of 85% @ 25°C ambient temperature (calculated based on IESNA LM-80-08 LED test data). L70: ≥60,000hrs.
Electrical
Factory pre-wired with easy wire quick connect sections.
Finish
Satin aluminum, white and black are standard finishes. For custom finish, contact factory.
Weight
0.95 kg/300mm [ 2.1 lb/ft ]
Mounting
Aircraft cable yoke complete with a Quick-Grip field adjustable suspension system. Threaded rod for t-bar and Unistrut metal framing system.
RAIL LIT
LENGTH   
HEIGHT
2′ (609.6 mm)
8″ (203.2mm)
12″ (304.8mm)
16″ (406.4mm)
3′ (914.4 mm)
8″ (203.2mm)
12″ (304.8mm)
16″ (406.4mm)
4′ (1219.2 mm)
8″ (203.2mm)
12″ (304.8mm)
16″ (406.4mm)
5′ (1524 mm)
8″ (203.2mm)
12″ (304.8mm)
16″ (406.4mm)
6′ (1828.8 mm)
8″ (203.2mm)
12″ (304.8mm)
16″ (406.4mm)
7′ (2133.6 mm
8″ (203.2mm)
12″ (304.8mm)
16″ (406.4mm)
8′ (2438.4 mm)
8″ (203.2mm)
12″ (304.8mm)
16″ (406.4mm)
Please note that all dimensions are nominal, supplier reserves the right to adjust sizing without prior notification.
This is a portion of the complete set of dimensions, to get the full list, please download Rail Lit Brochure.
To get the complete set of dimensions please download Rail Lit Brochure.
Specific product files
Installation Instructions
Customizable Parameters
Geometric Properties: Length, width and layer quantity
Material Thickness: 3/8″ (9mm)
Digital Print: Custom graphics and textures can be printed
Contact our design team for custom applications.