Stay Focused on Performance with Enhanced Privacy Seating Solutions
Office spaces need to support not only collaboration but also heads-down focus work. Whether you are crunching data, producing presentations for an upcoming meeting, or simply responding to daily email, privacy matters! Neighbourhoods that provide private work settings, free of distraction, are essential to any office floorplan. EzoBord offers variations of seating divider solutions that can be applied to desk and benching systems or even directly to individual workstations. Explore Hoody and Hoody Desktop Cove to cocoon your work environment for optimal privacy, or implement Kulma acoustic office screens to absorb sound, divide space, and support privacy at your corner desk. With many colors and styles to choose from, EzoBord will let you stay focused so you can get your work done effectively.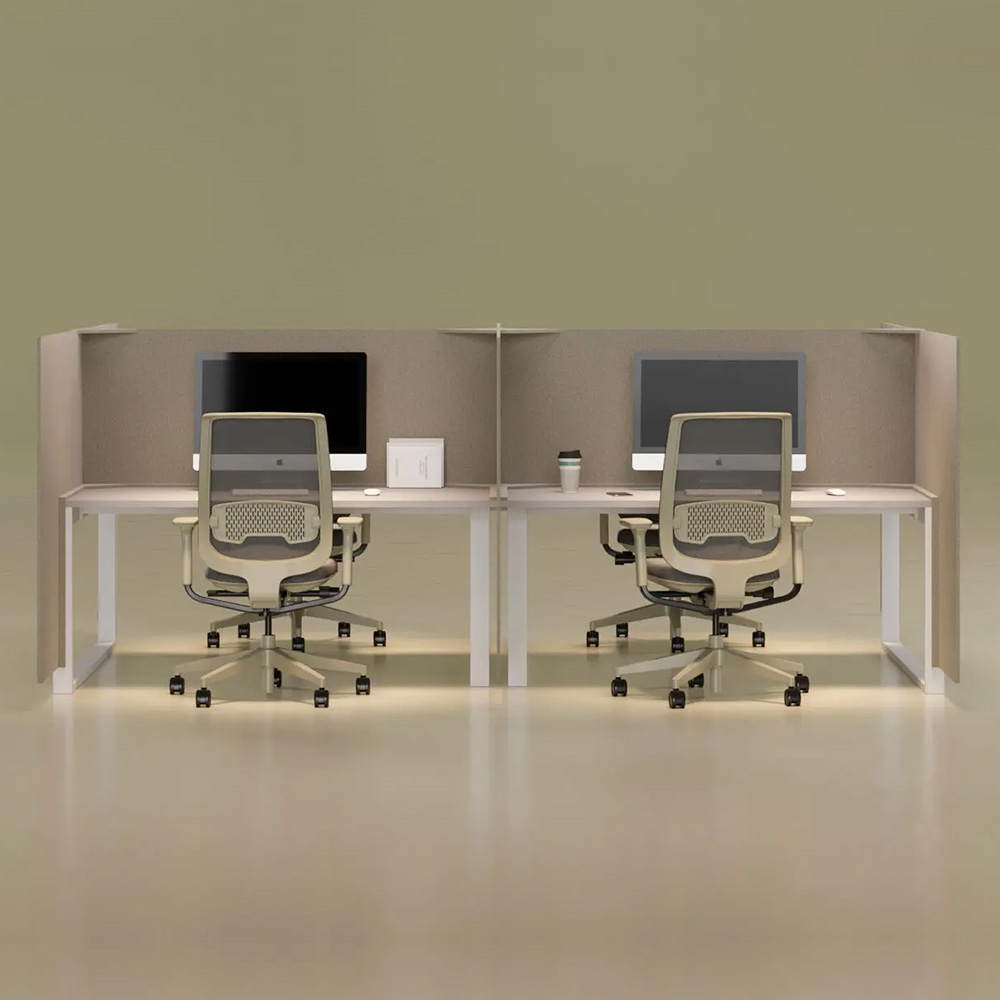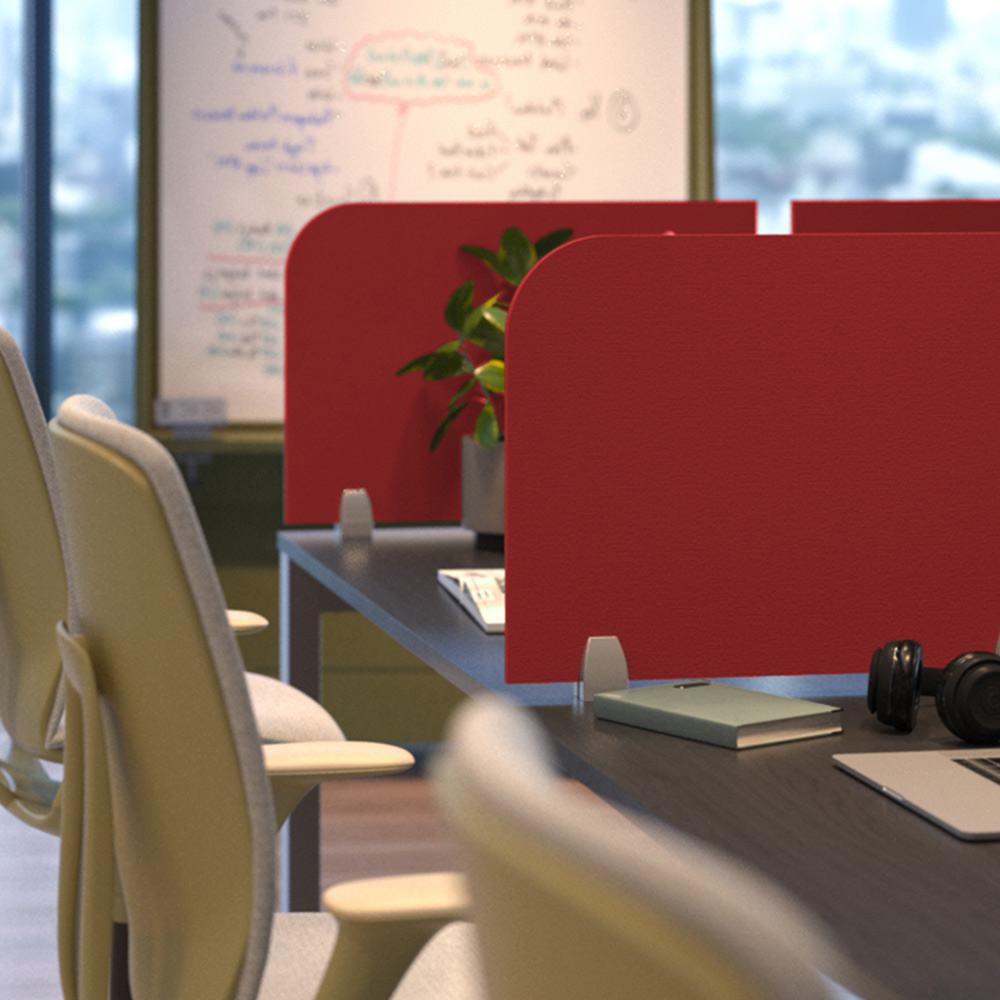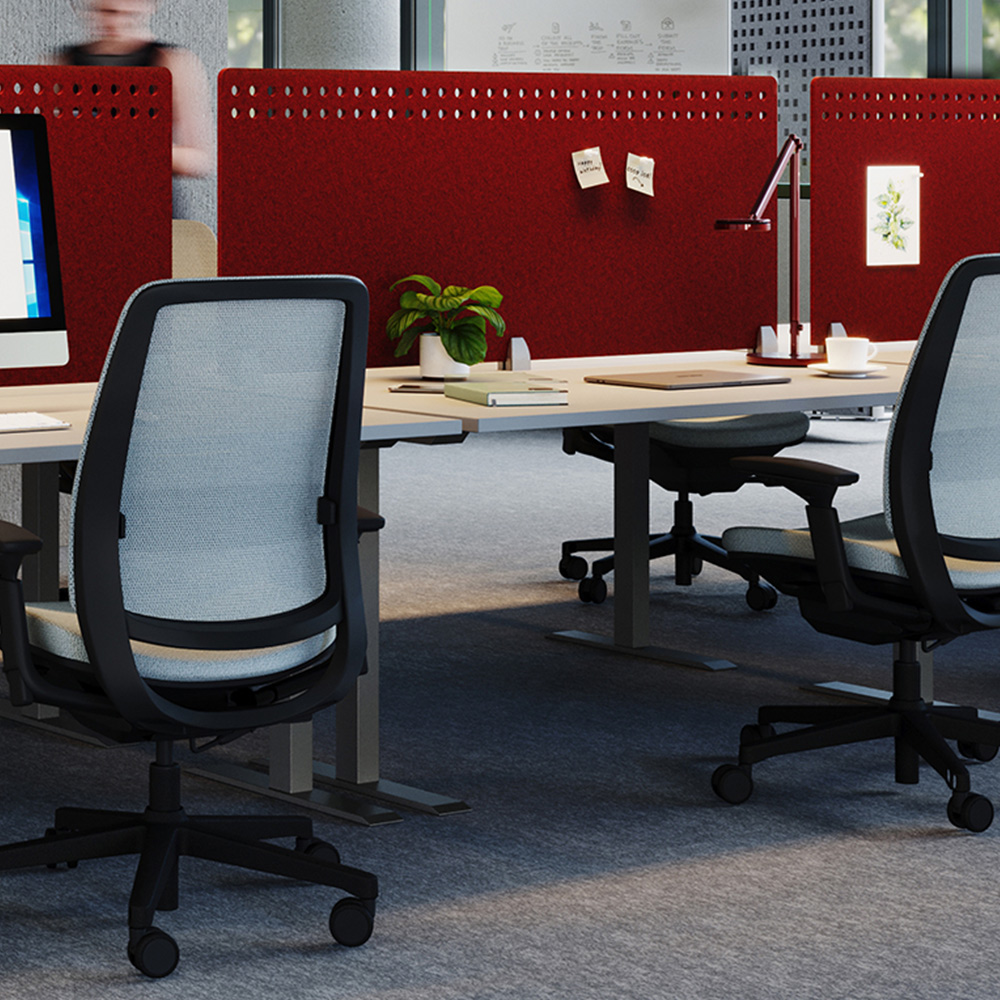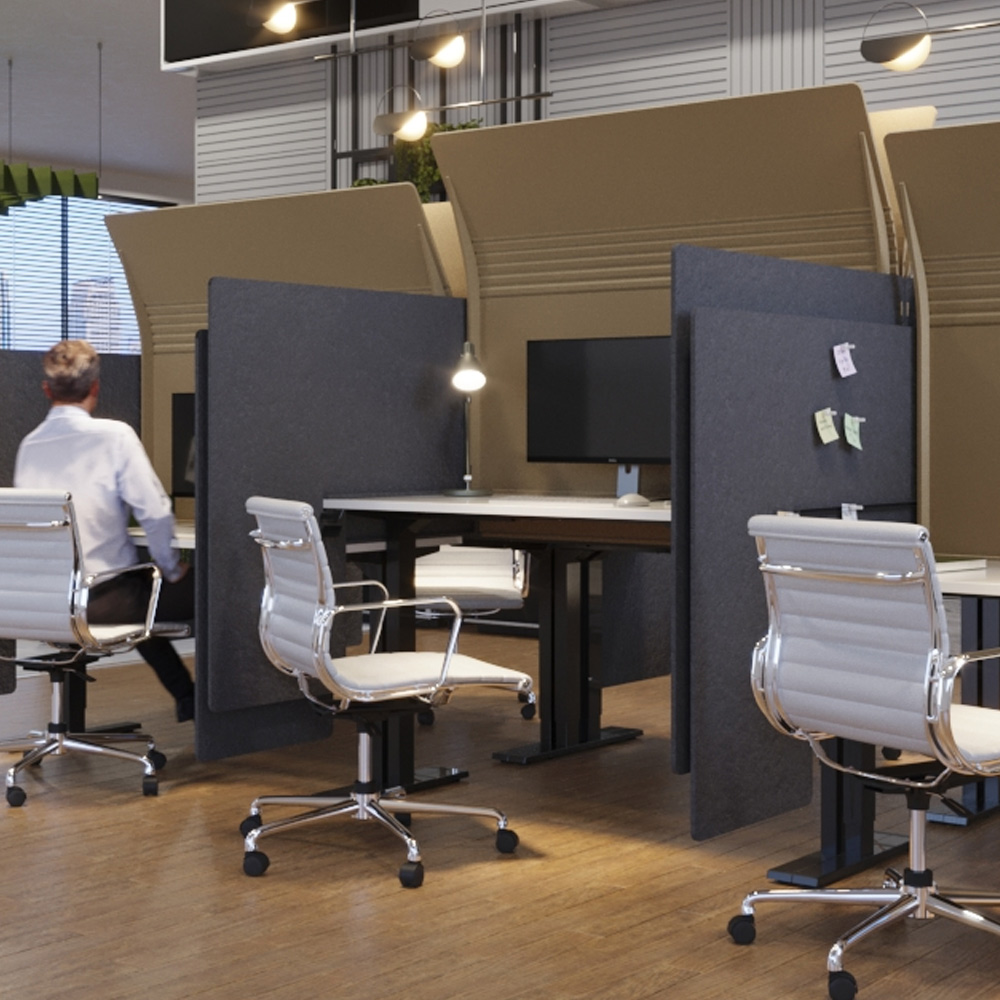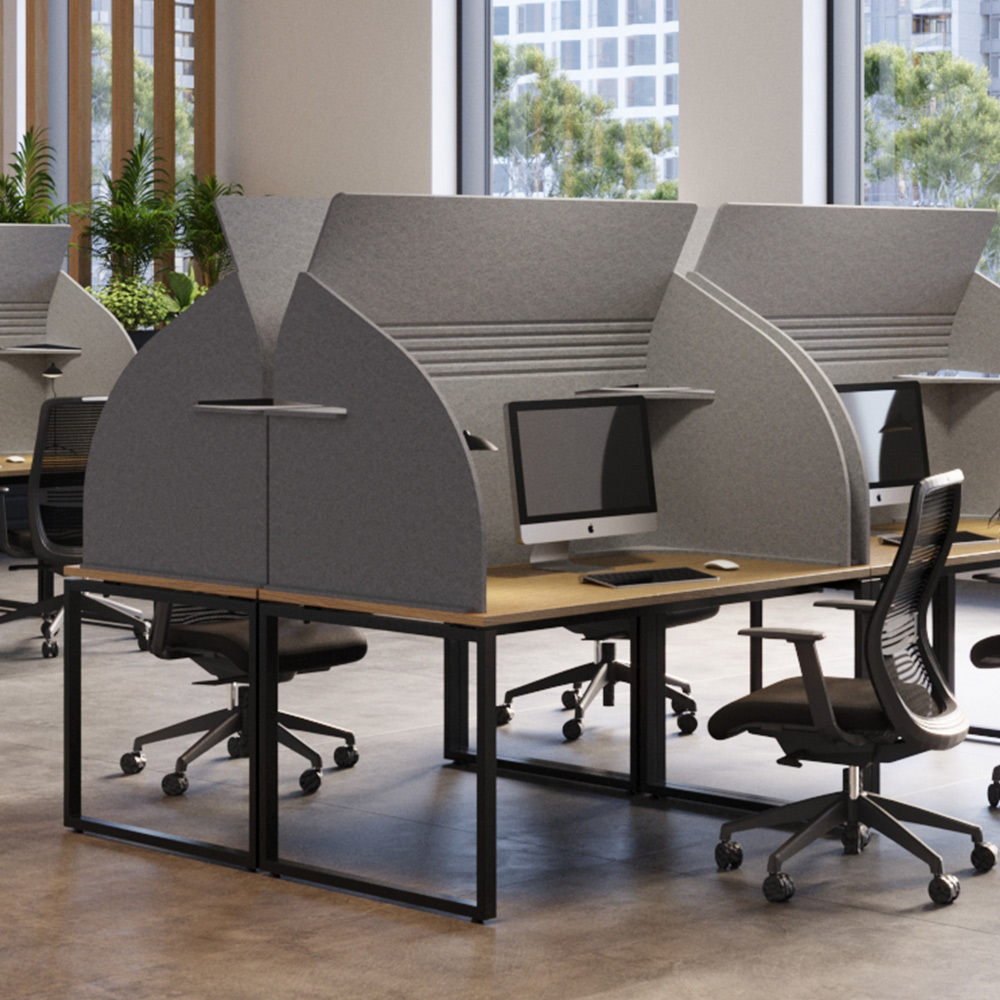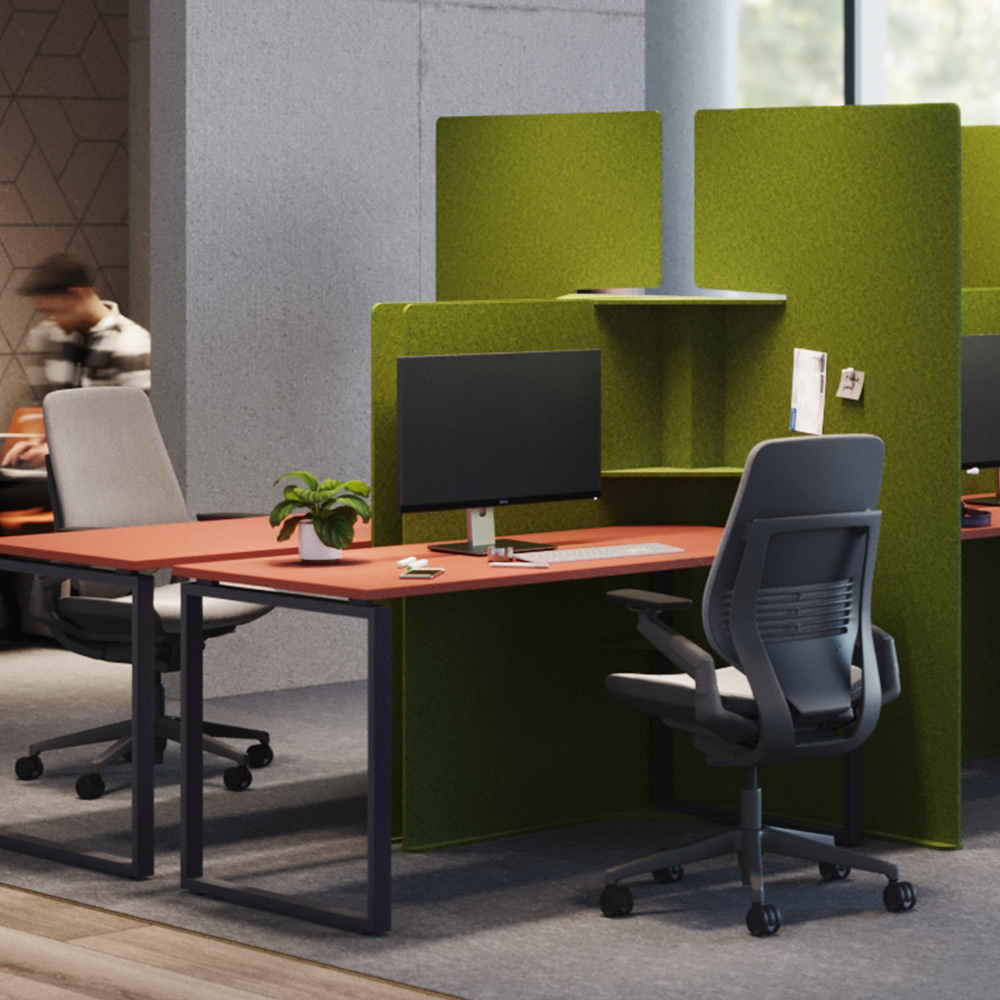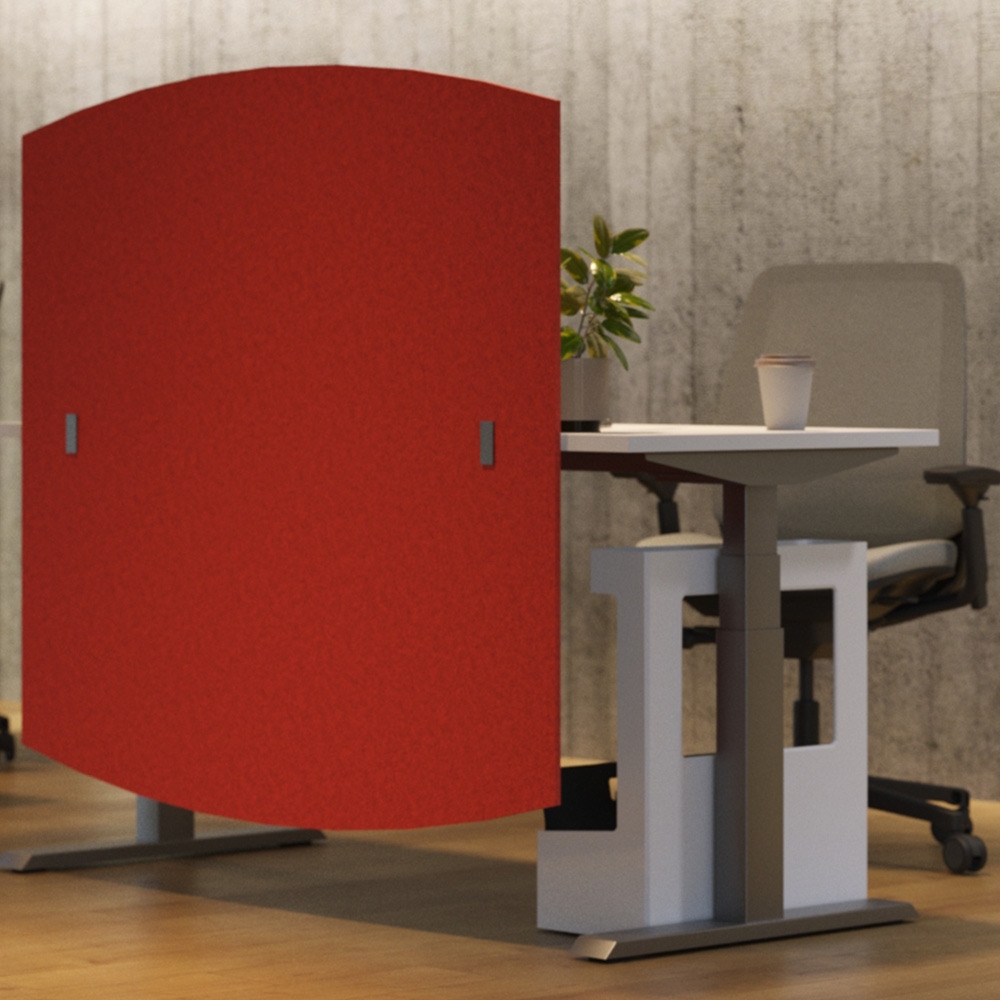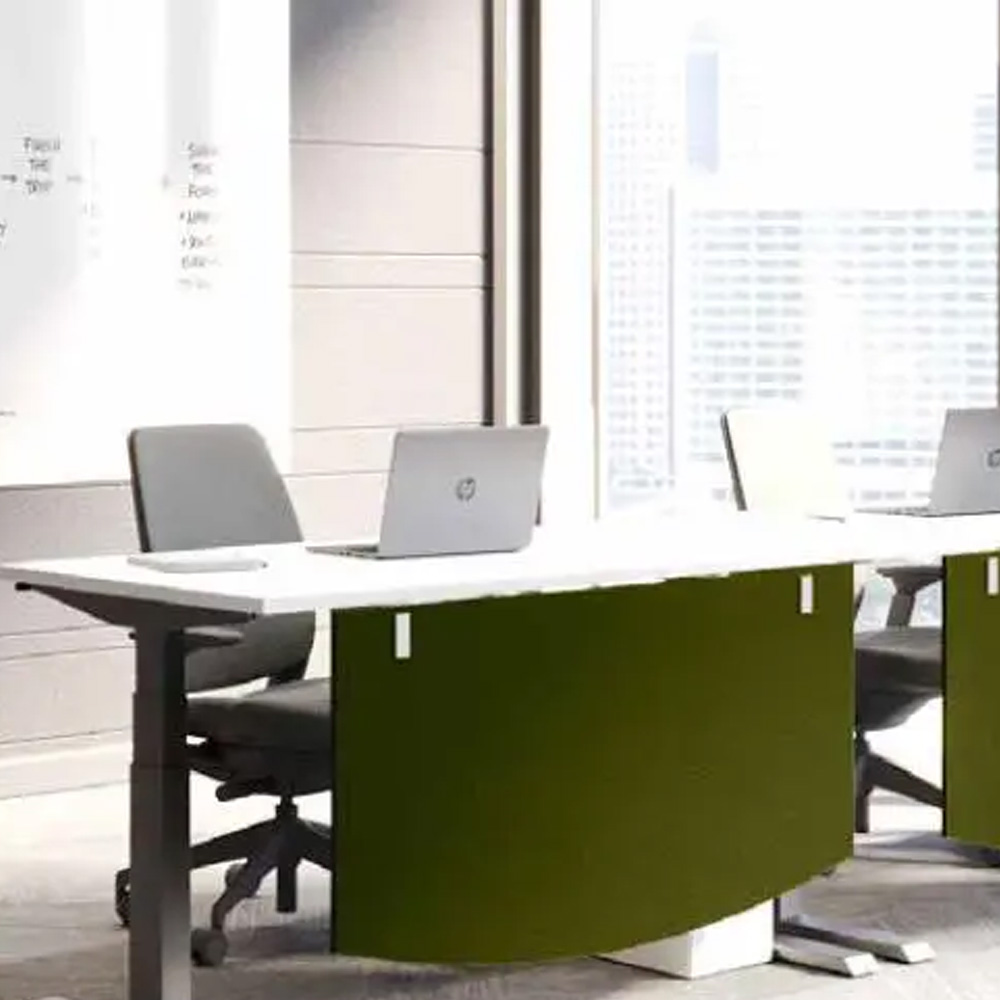 We offer custom acoustic solutions made with sustainable materials in local production facilities. Choose EzoBord as your new creative partner.