Reduce ambient noise and reverberation and create privacy in open-plan spaces with office divider systems from EzoBord. Connect curved Kayra screens together to divide space into a tasteful office labyrinth. Or flexibly move OBI mobile office dividers to manipulate open areas and add shelves and writable materials to support agile teams. For more architectural divider solutions, add privacy, color and style with modular work zone dividers and more enclosed suspended office solutions. With EzoBord's array of office divider options, you can both divide and conquer!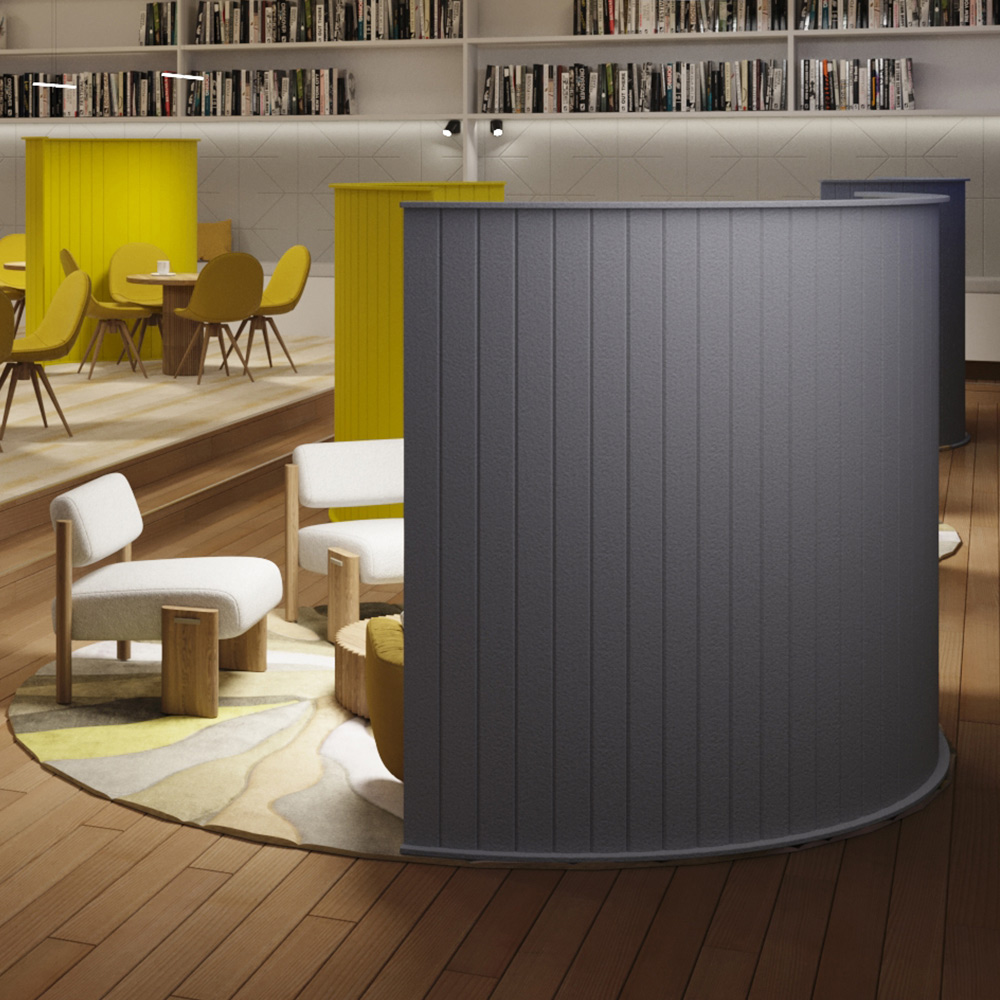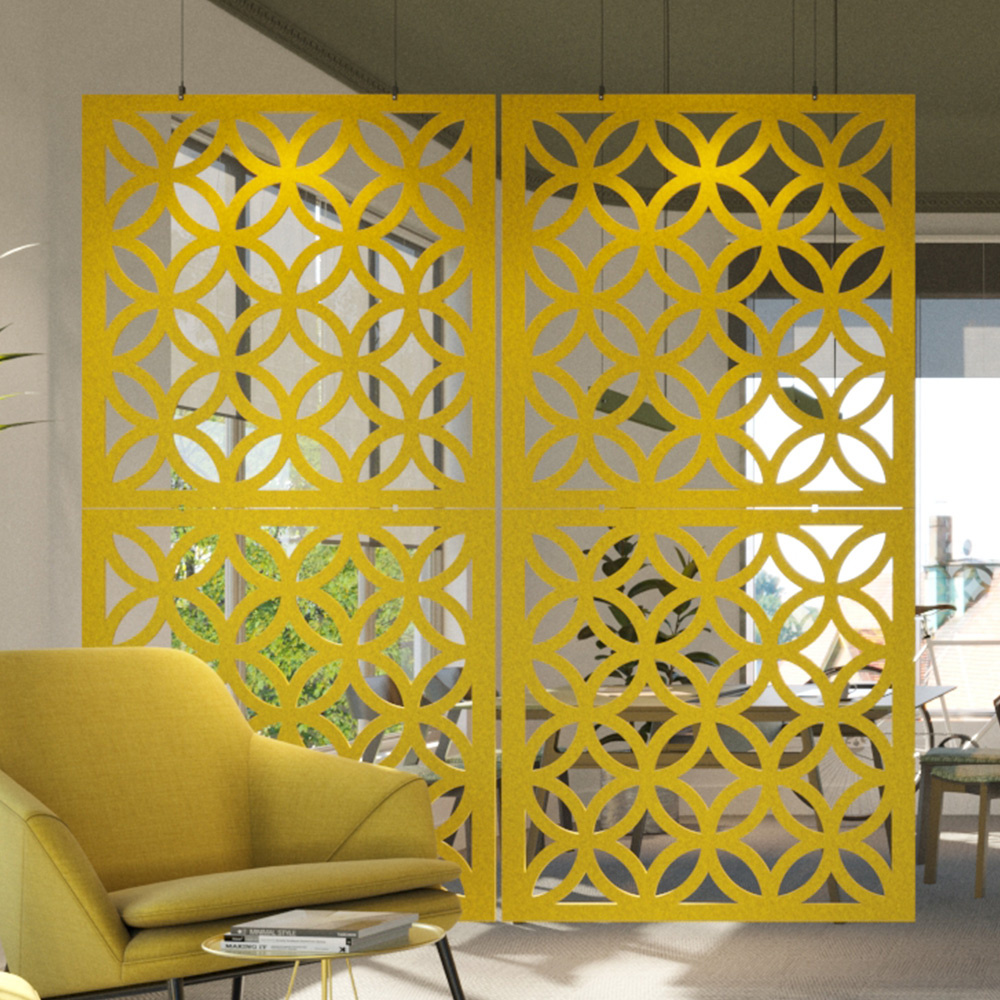 WORK ZONE DIVIDER MODULAR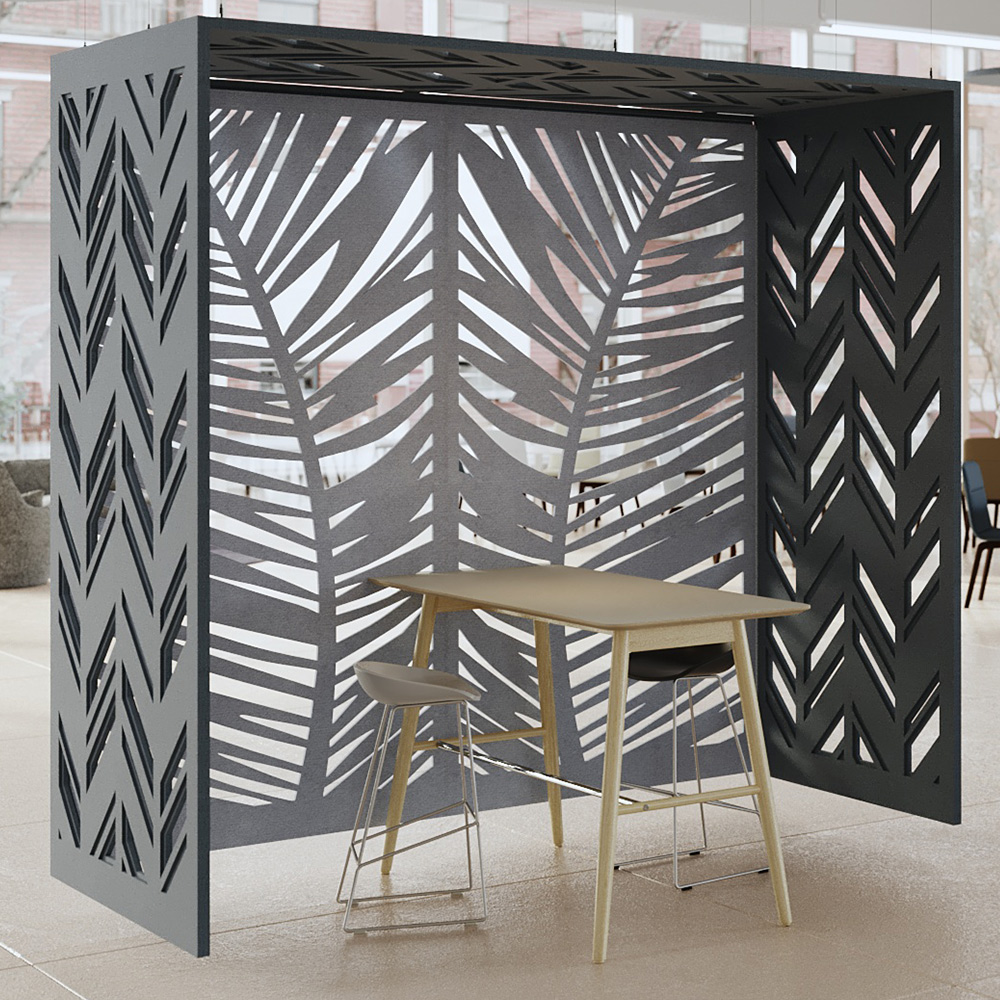 We offer custom acoustic solutions made with sustainable materials in local production facilities. Choose EzoBord as your new creative partner.