Because We Are Living in a Material World
Sound Absorbing Materials
Form and function go hand in hand, and composition is an important consideration when outfitting your workspace. Good design must both look good and perform well.
EzoBord provides an array of sound absorbing materials, configurable in a multitude of colors and finishes to keep your space looking sharp while delivering acoustic benefits.
Made of recycled material, EzoBord is robust, highly versatile, and is used to produce acoustic ceiling products, acoustic lighting products, acoustic wall panels and acoustic room dividers. Add the layered construction of EzoCore for greater density to pump up sound absorption performance, and leverage the versatility of EzoFelt to spruce up the look of your surfaces.
Now bring it together with EzoLayers, which combines them all. Still looking for added flair? EzoPrint pairs the acoustic performance of EzoCore panels and EzoBord with eye-catching high-definition graphics.
With so many colors and finishes to choose from, we've made it easy for you. Just use our handy Configurator tool to design materials to satisfy your unique palette. Embrace the material world and explore all that EzoBord has to offer!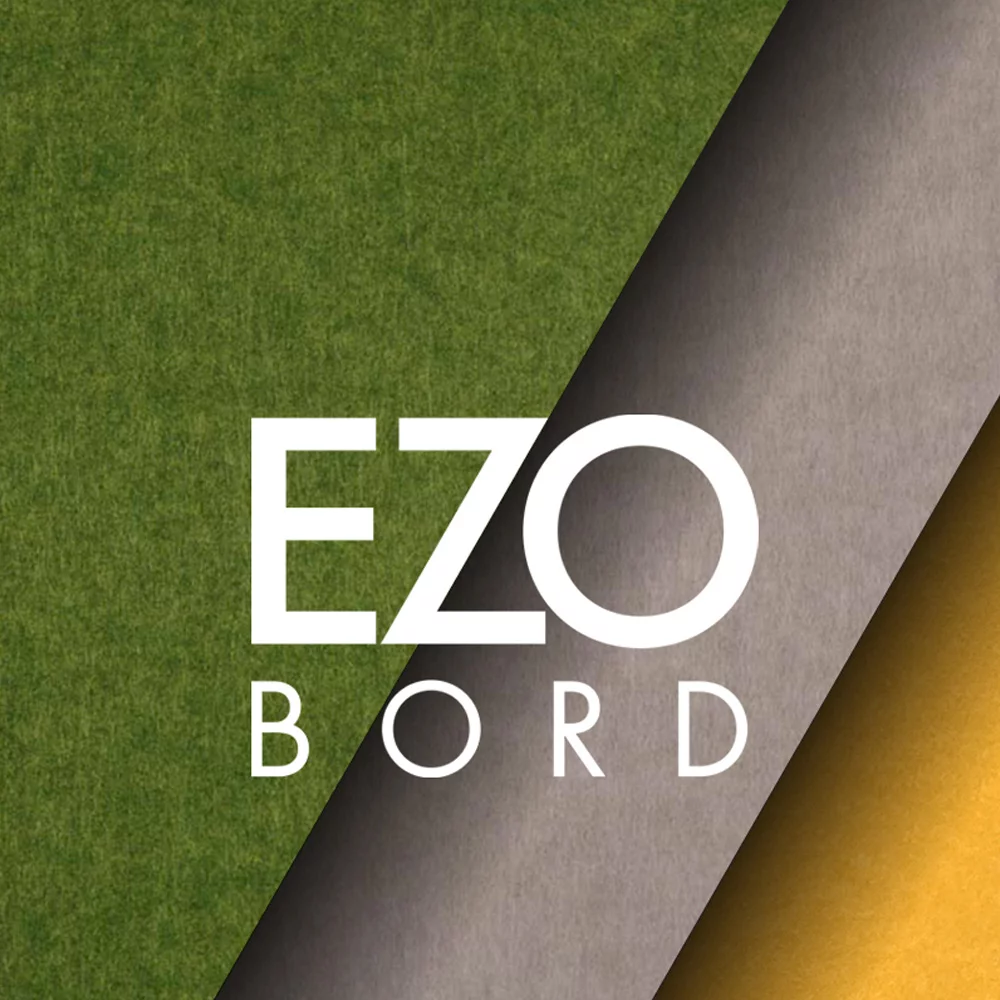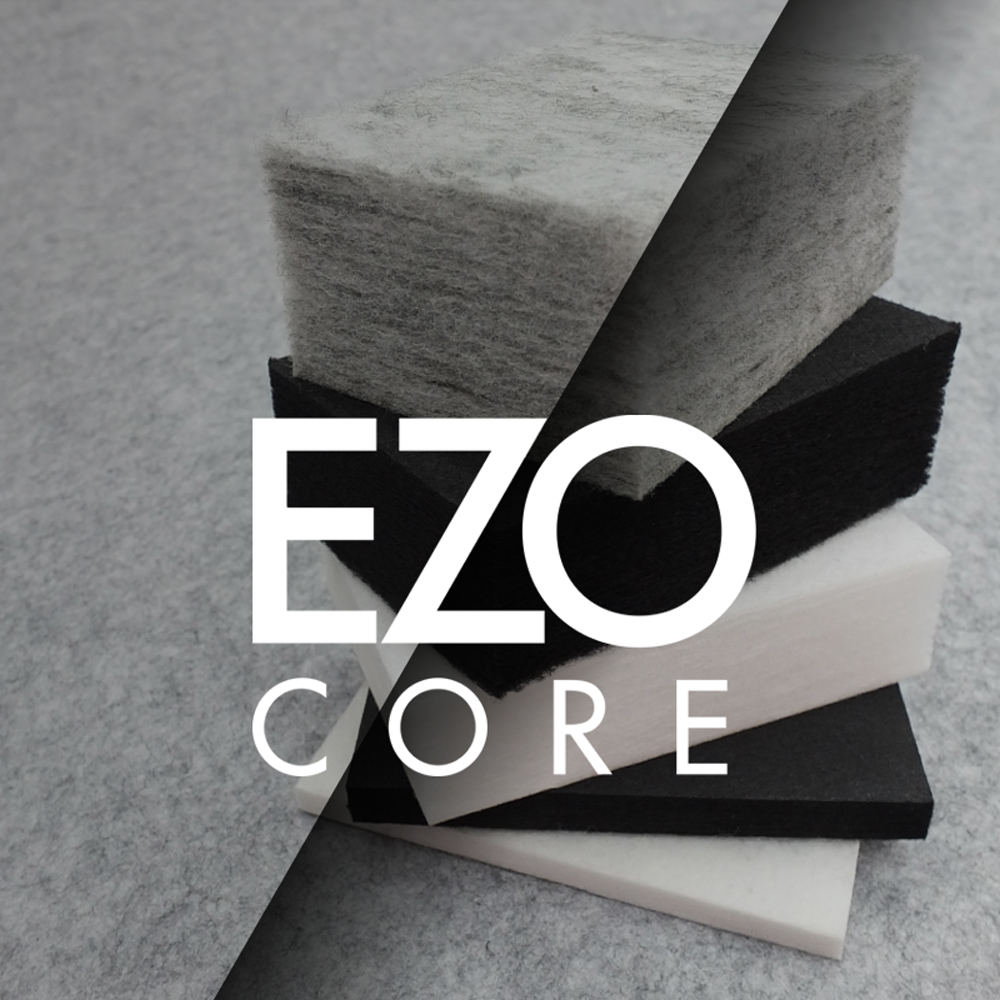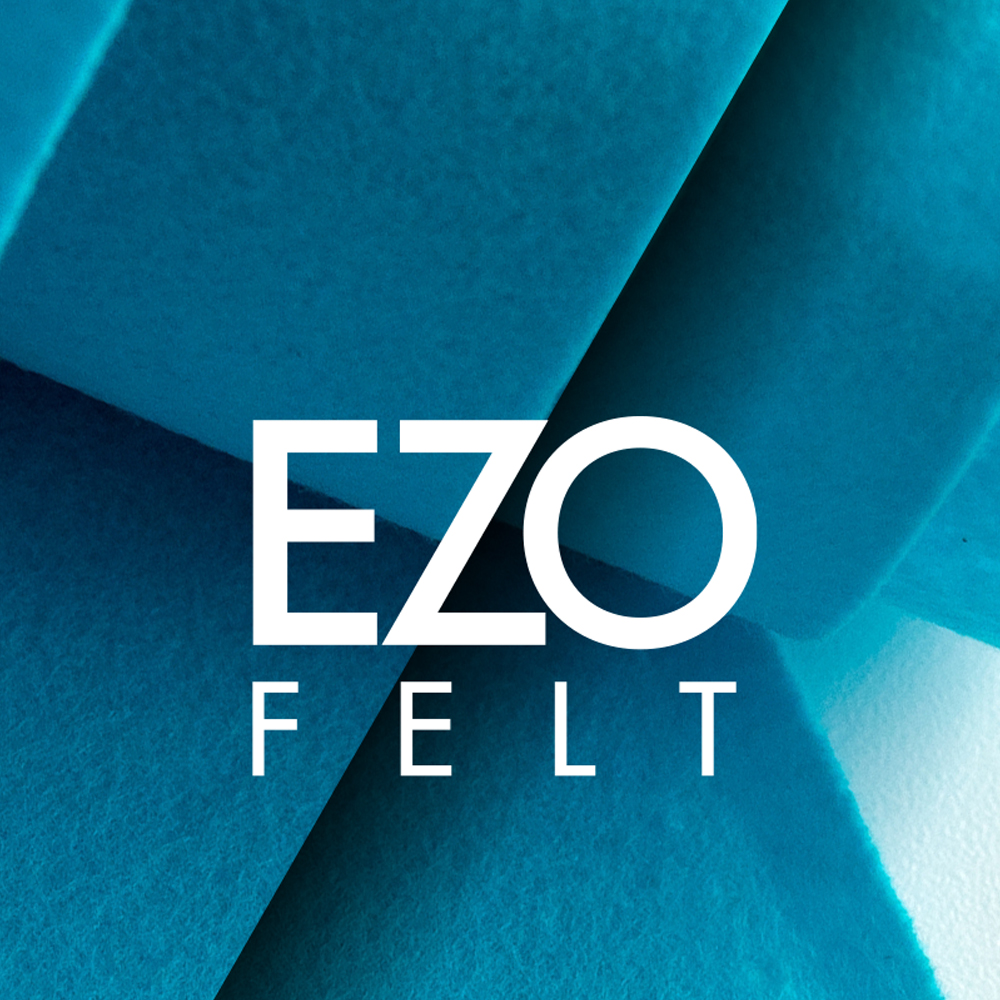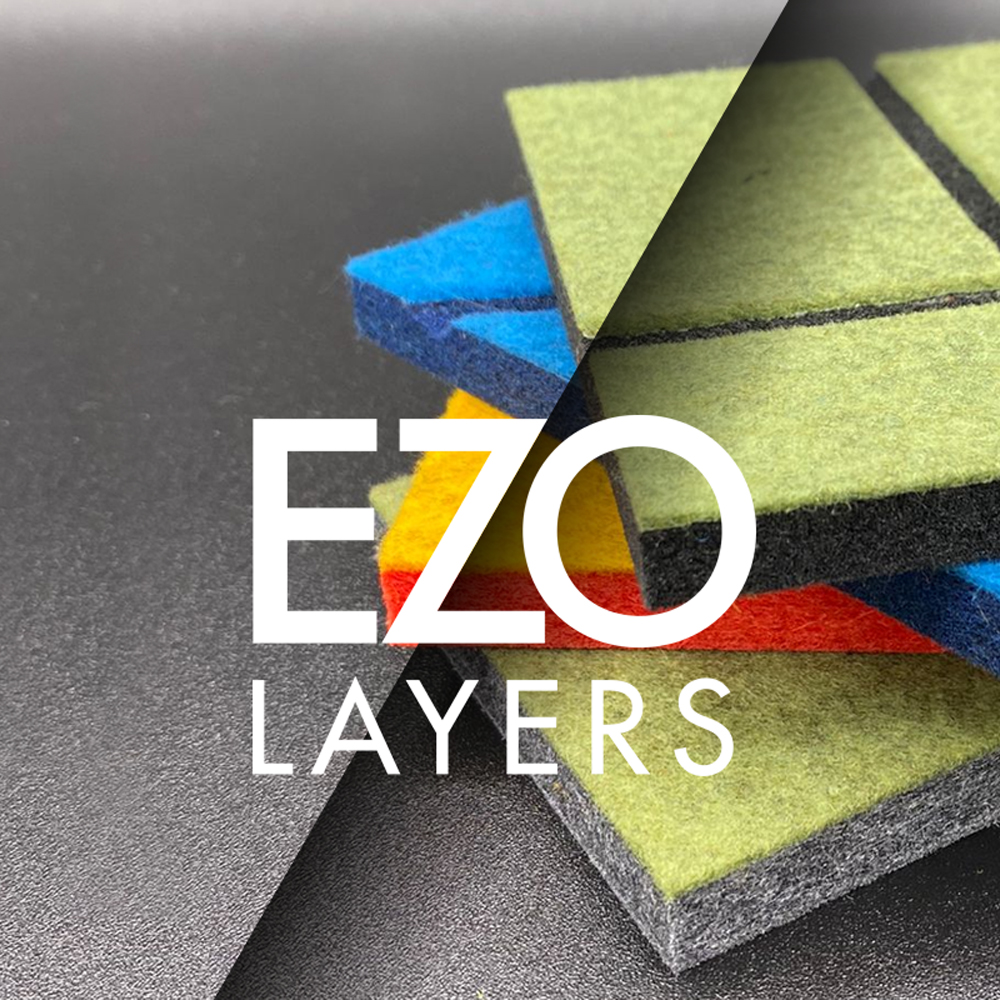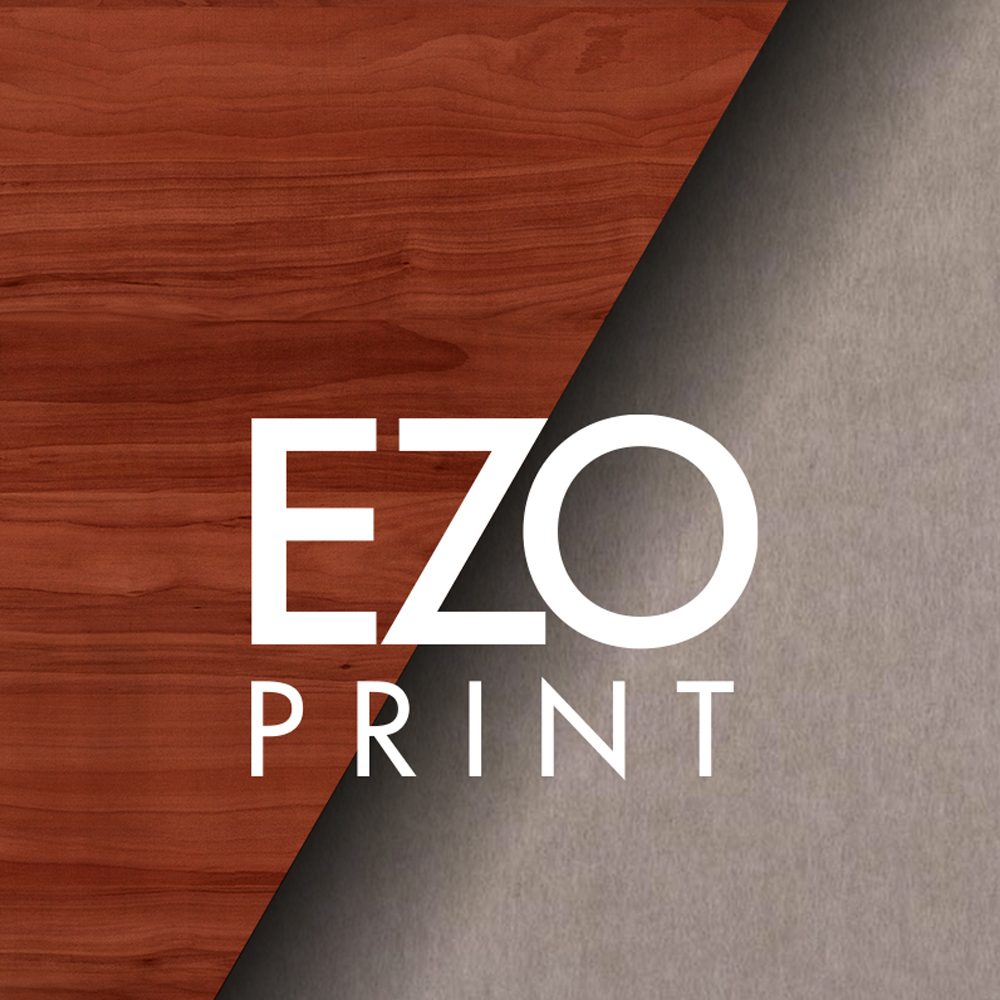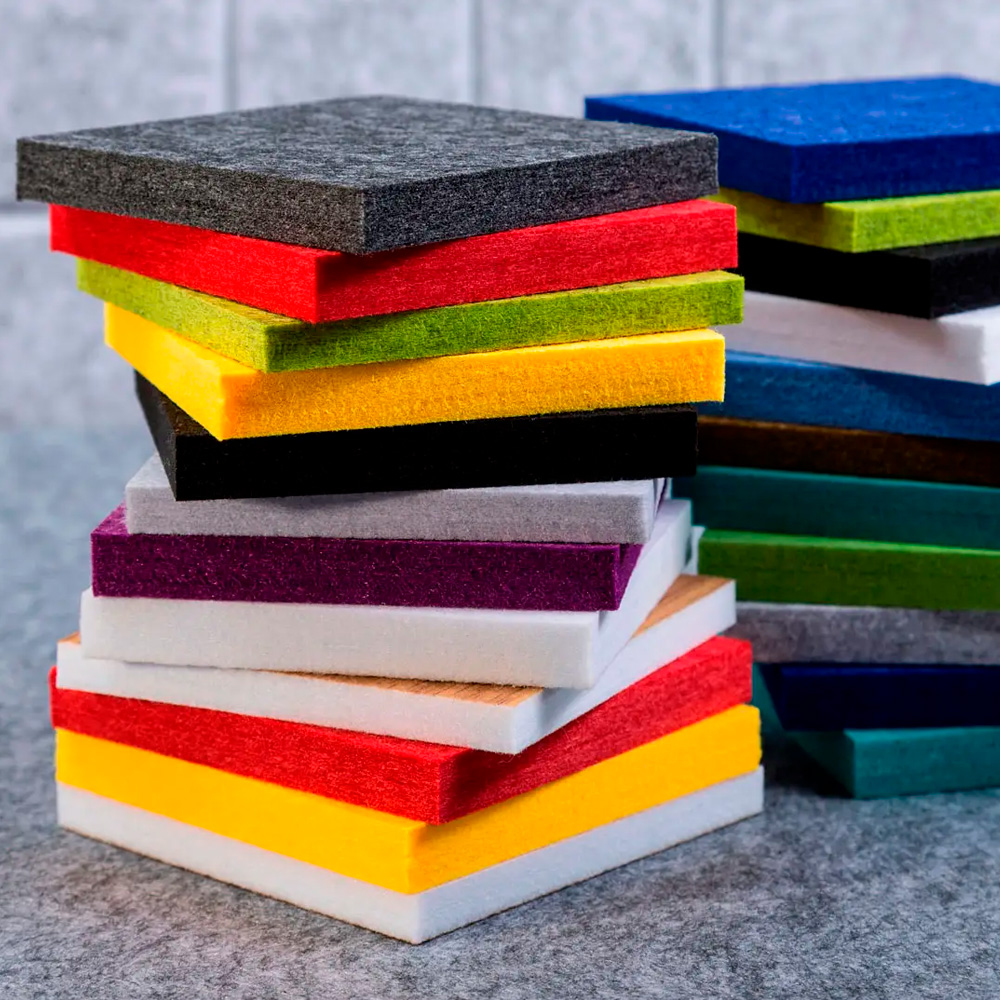 We offer custom acoustic solutions made with sustainable materials in local production facilities. Choose EzoBord as your new creative partner.