Look up and be inspired by Ezobord's ceiling acoustic panels in an array of configurations and color options. Dreamy geo clouds, a maze of baffle treatments or a groovy grid or canopy design will accent your space and entice your people and customers.
Whether it's an expansive lobby or an open office plan, acoustical architectural ceiling treatments mitigate reverberation and echo and embolden your working environment with heightened expression!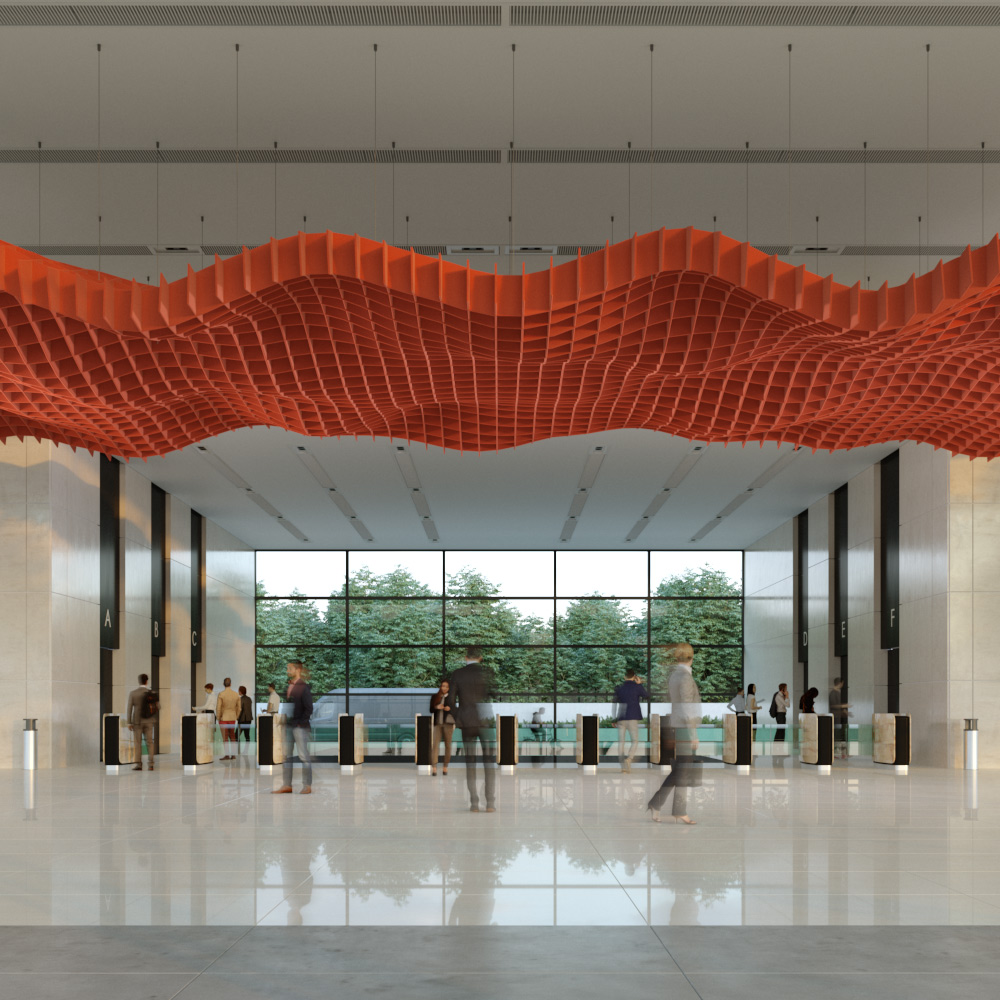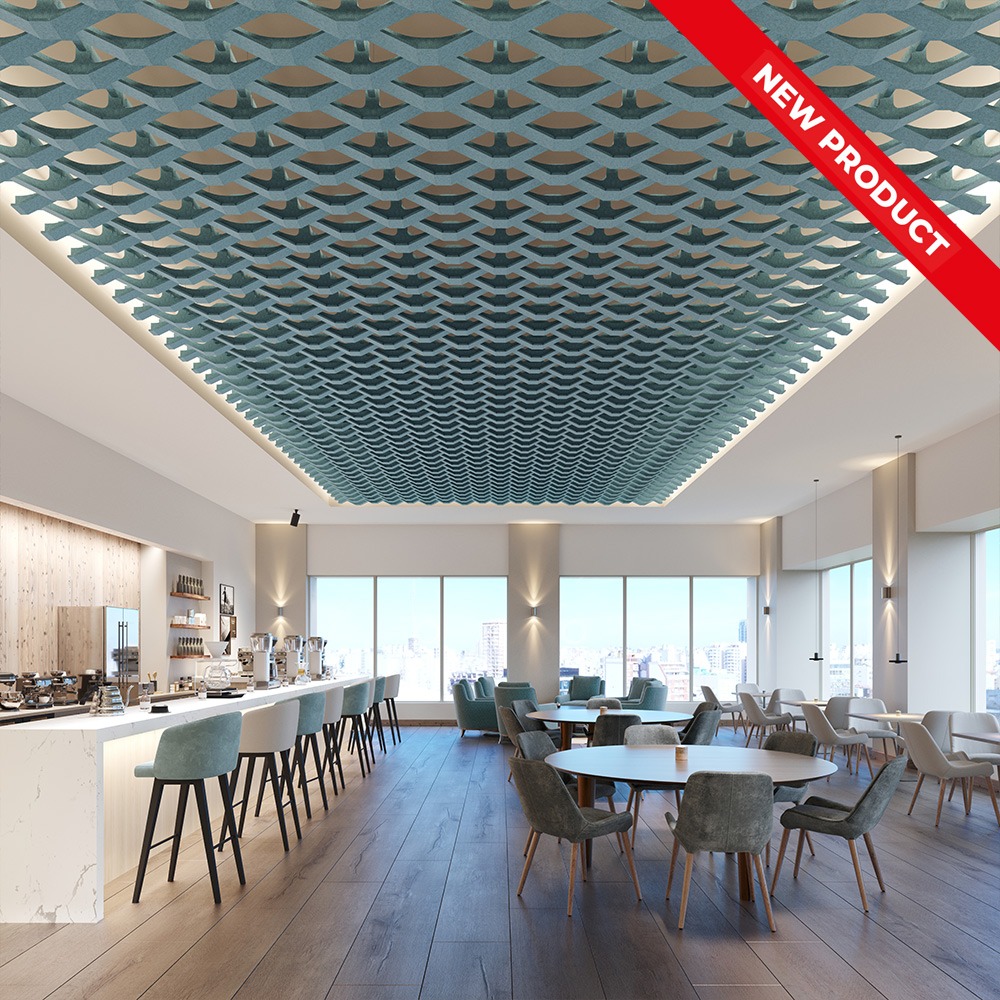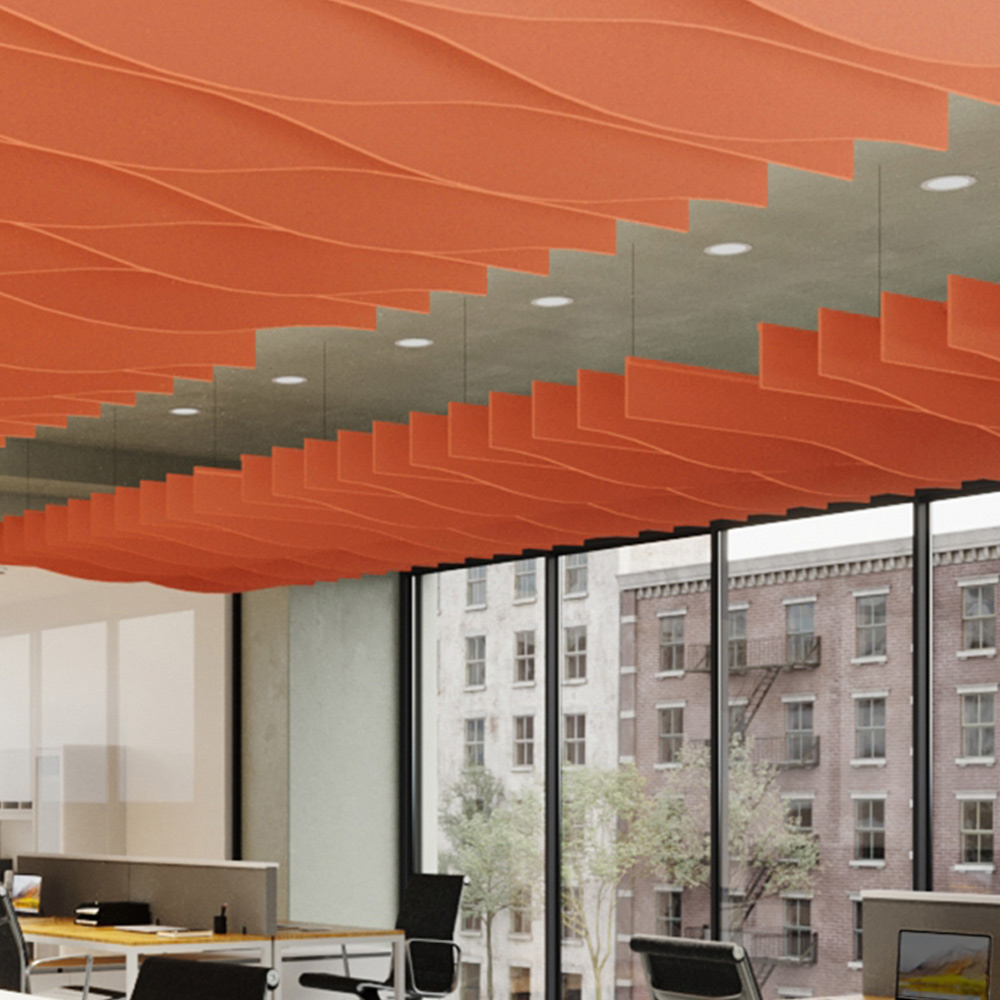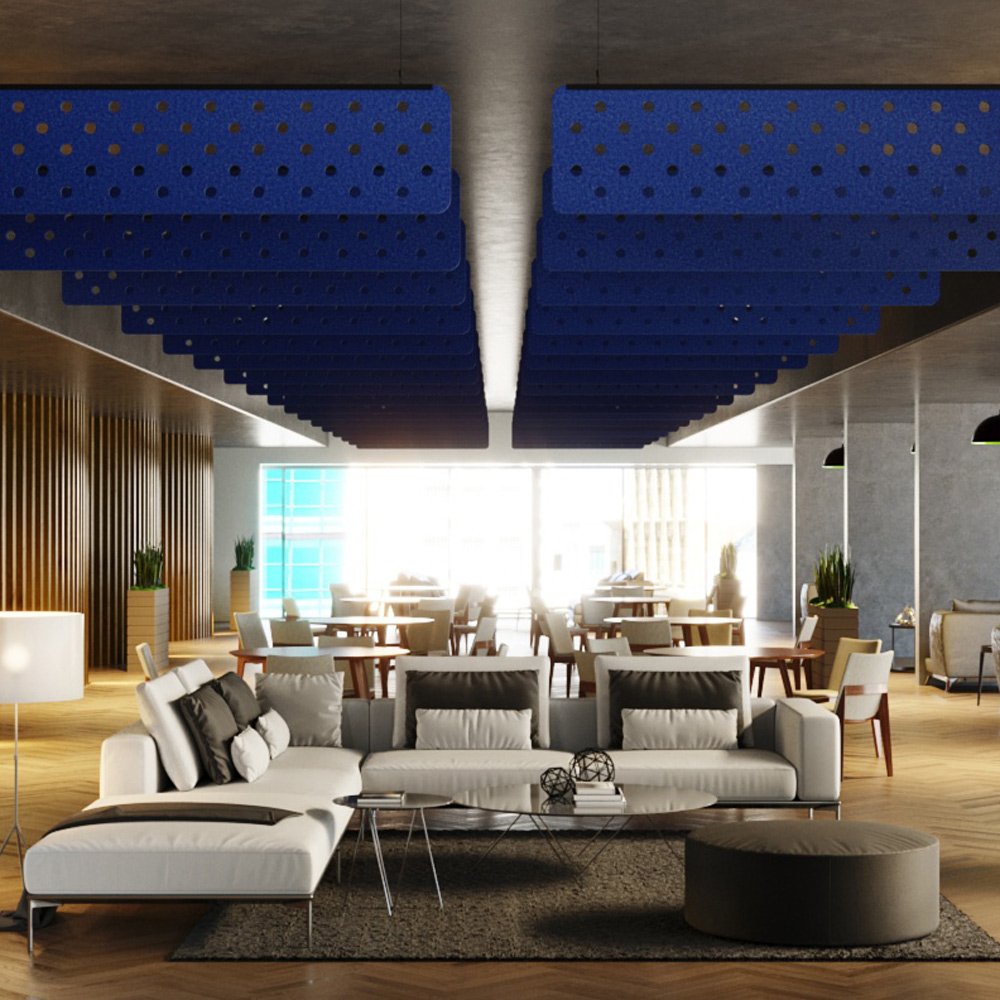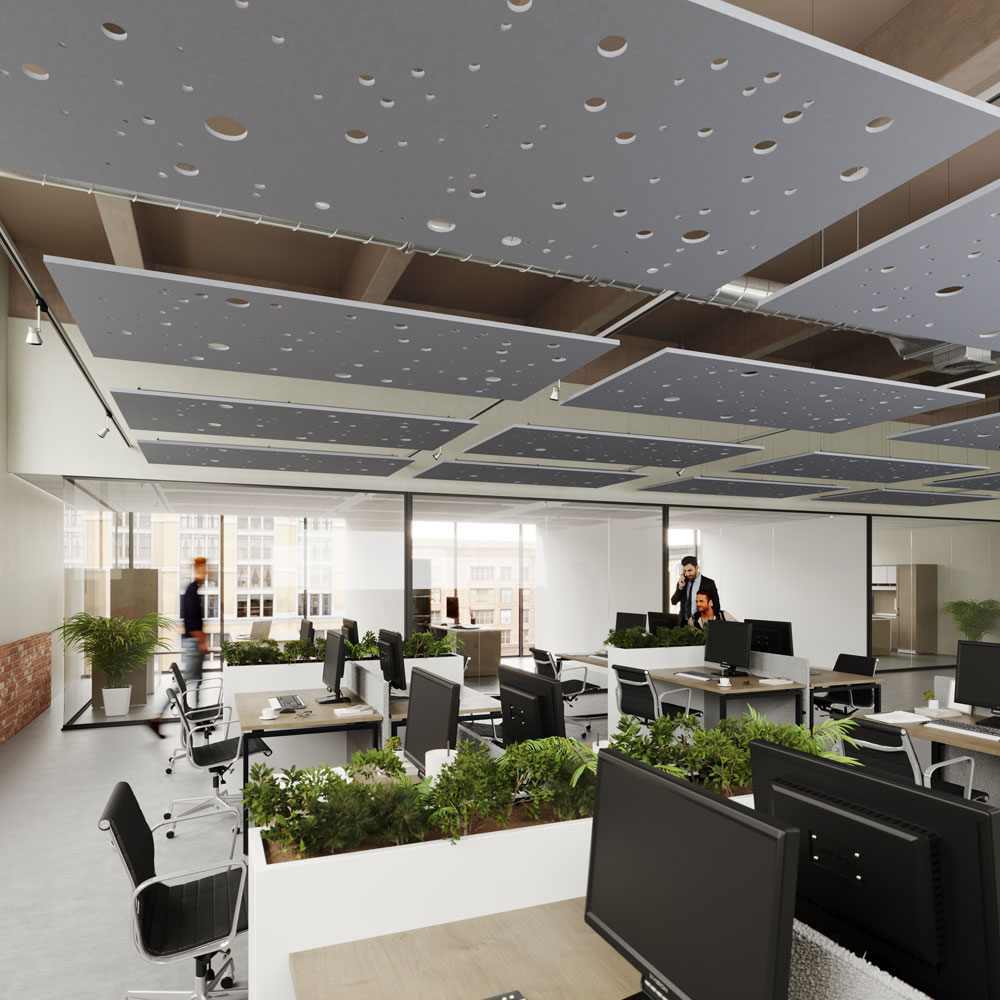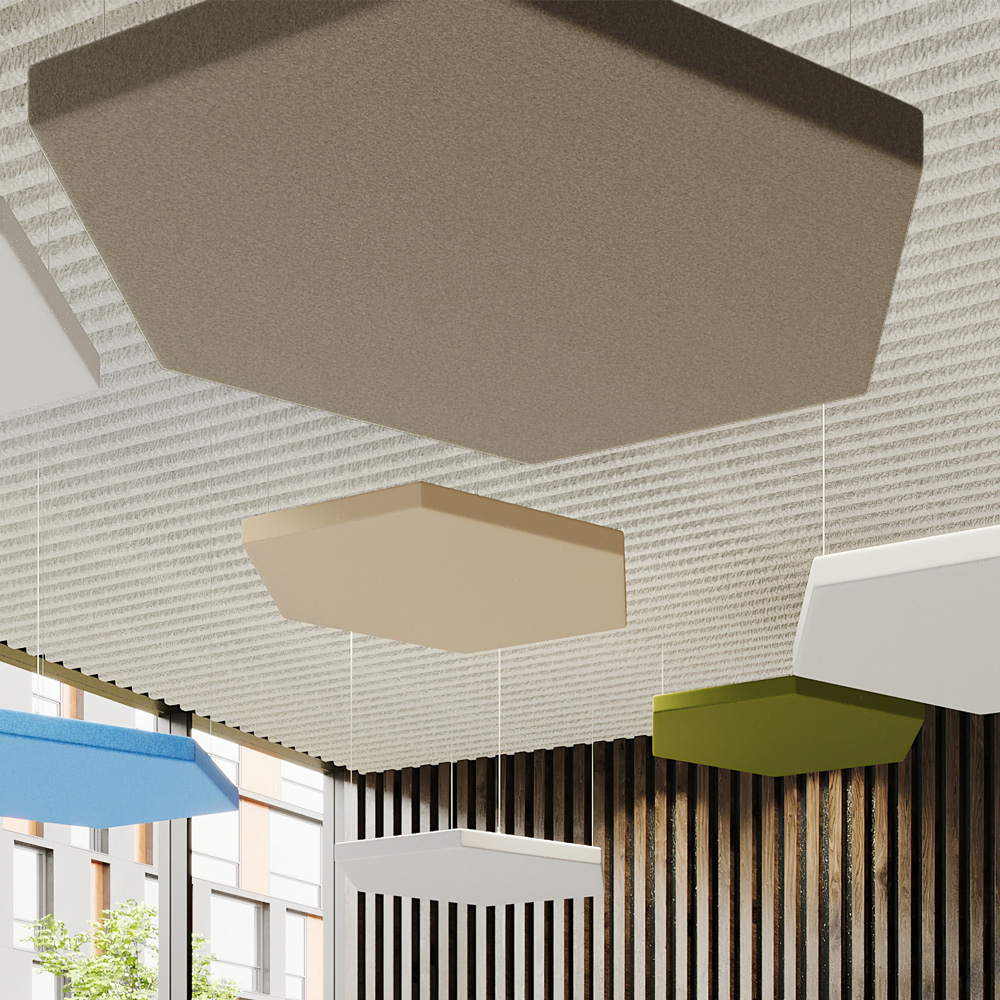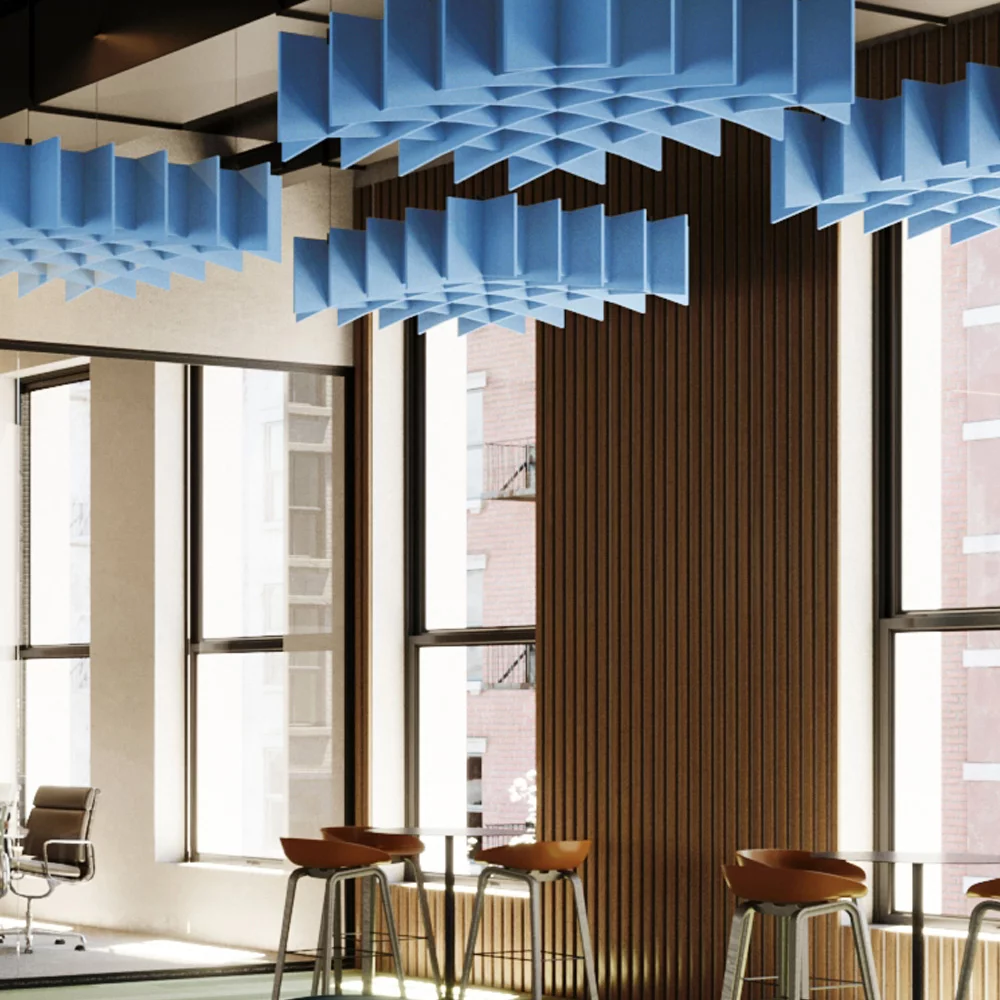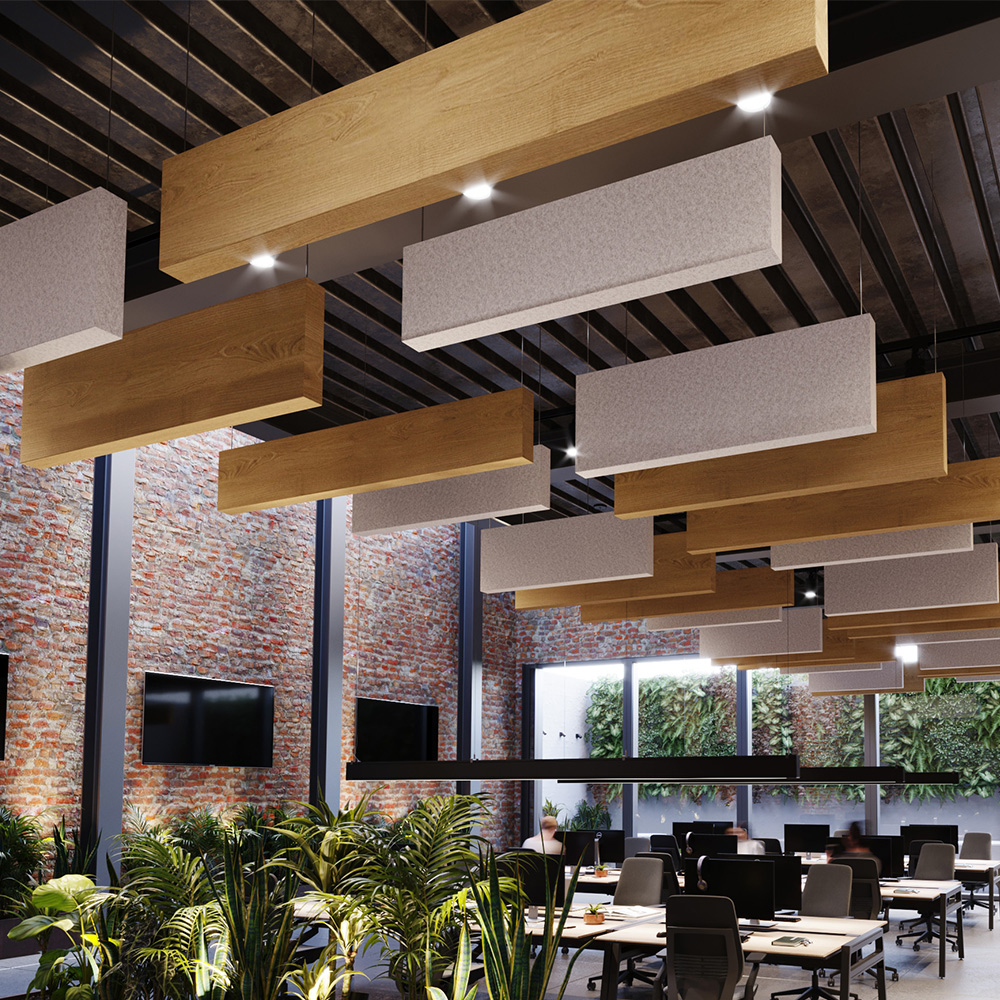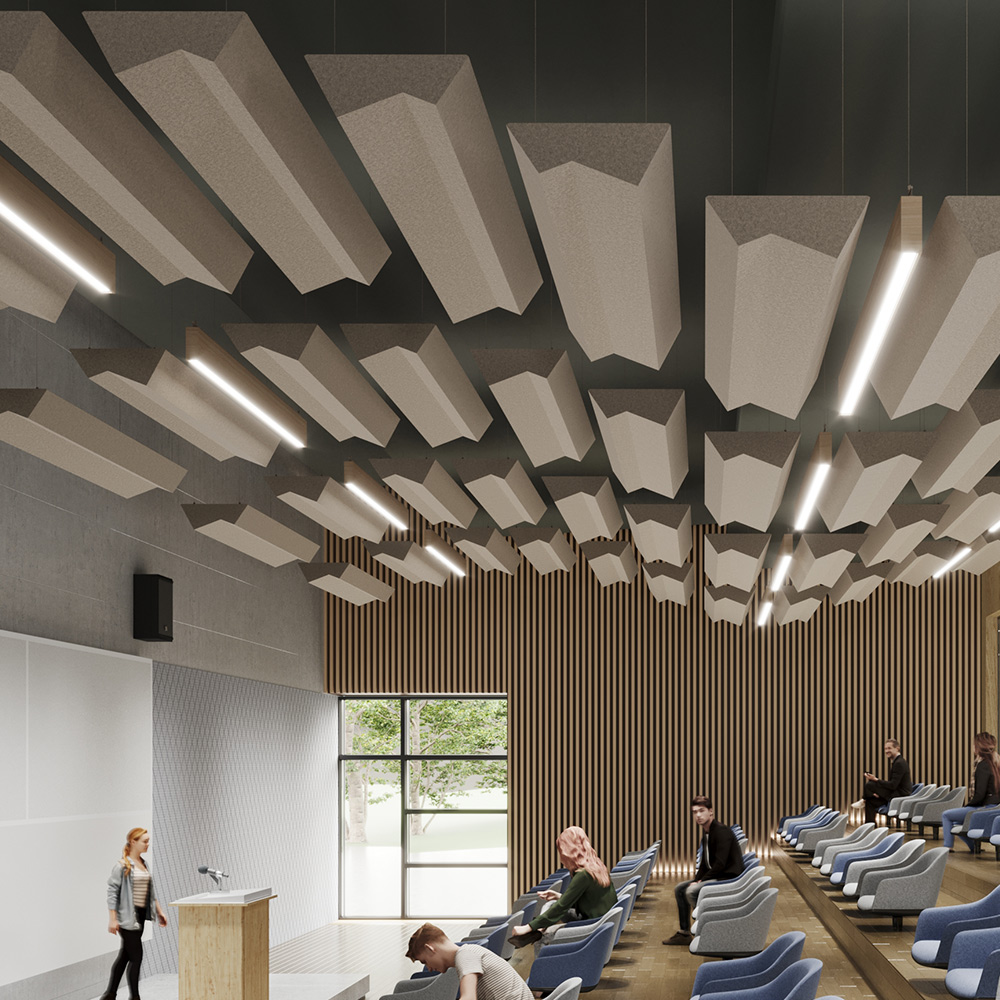 We offer custom acoustic solutions made with sustainable materials in local production facilities. Choose EzoBord as your new creative partner.